Who doesn't love fudge? Everybody loves fudge. If you are walking down a charming street and you see a store with handmade fudge sitting in its window you always stop for a moment and stare. It's OK to admit it. There's something alluring about handmade fudge that you can't resist. Giving fudge makes for an amazing gift for that reason. We have the best recipe for fudge (along with a few other recipes) that you can make using your slow cooker that are perfect for this holiday season. Plug in your slow cooker, strap on your apron, and join us for The Best Recipe For Fudge and Other Home Christmas Gifts Using Your Slow Cooker.
The Best Fudge Recipe Ever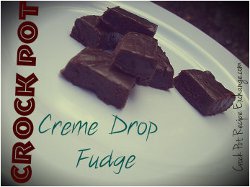 This Creme Drop Fudge from Crock Pot Recipe Exchange is some of the best fudge you will ever eat. The fudge itself is gooey and wonderful and the addition of the creme drops adds a pleasant extra flavor to the treat. We guarantee you that if you have one bite of this fudge you won't be able to have any other types of fudge again.
Other Fudge Recipes
Slow Cooker Fudgy Nut Clusters, also from Crock Pot Recipe, exchange makes for a wonderful gift and a great stocking stuffer. Sweat Treats & More's Fluffernutter Fudge from AllFreeCopycatRecipes is a scrumptious dessert, as it adds both peanut butter and marshmallow fluff to an already rich and tremendous treat.  While you do not need your slow cooker for this recipe for fudge, it still makes for a great gift.
Other Edible Homemade Christmas Gifts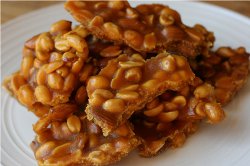 Stephanie O'Day has an amazing recipe for Peanut "Brittle" using your slow cooker. This is such a fun and creative idea because this is peanut brittle without the "brittle". The slow cooker does not get hot enough to create a traditional brittle, but what is does do is it creates a chewy gob of deliciousness and wonder. Another recipe you should absolutely try is White Chocolate Peppermint Pretzel Candy from Crock Pot Recipe Exchange. This dish is delish. It has peppermint and pretzels for the holiday season and white chocolate to make it one of the best things ever. Lastly, we have a spectacular recipe from Crock Pot Recipe Exchange for Triple Chocolate Slow Cooker Rice Krispy Treats.These are very easy to make and easily worth the wait.
Non-edible Homemade Christmas Gifts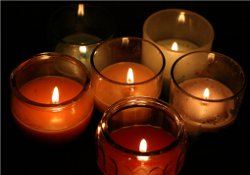 Candles make for wonderful homemade Christmas gifts. Not only does everybody love to receive candles, but they are surprisingly easy to make when you use your slow cooker. These slow cooker candles from Stephanie O'Dea are so pretty, that you'll want to make them all year round. Another amazing thing to make in your slow cooker is soap. This recipe from Heart-Hands-Home for Slow Cooker Coffee Kitchen Soap is incredible because not only is it fairly easy to make, but it is guaranteed to get any scent off of your hands.
What is your favorite homemade Christmas gift that you have received?
Latest posts by RecipeLion
(see all)