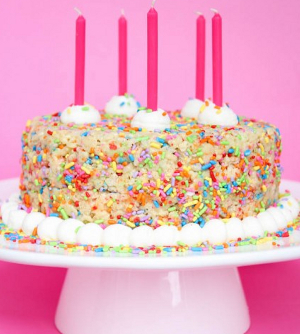 It's TheBestDessertRecipes.com's 1st birthday, and we are celebrating the only way we know how, with amazing dessert recipes, of course. TheBestDessertRecipes.com has had an amazing first year, and we only have you to thank. Without you we would not have an excuse for this sweet post. Thank you for all of your support, and cheers to many more dessert-filled years to come! To celebrate our first year delivering delicious dessert recipes, we are rounding up our top recipes from the past year as well as some of our favorite birthday recipes. Just because it's TheBestDessertRecipes.com's birthday doesn't mean you don't get any gifts. So dim the lights, light the candles, and take a step back. TheBestDessertRecipes.com is about to blow you away with these recipes.
The Best Dessert Recipes
TheBestDessertRecipes.com has, well, the best desserts, and we have a hard time picking favorites. That's where you come in. You all have chosen your favorite dessert recipes, and we think that you have great taste. These are the best of the best, and we could not be happier to be sharing them with you now. If you haven't tried these yet, you have to go into your kitchen and make them right away. It's TheBestDessertRecipes.com's birthday, it would be blasphemous to skip eating sweets tonight.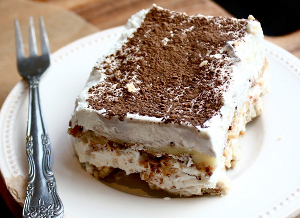 Sex In A Pan (shown above)
Ridiculously Easy 3-Ingredient Oreo Balls
2-Ingredient Chocolate Coke Cake
Our Best Birthday Recipes
No one wants to grow older, but these birthday recipes are so good you'll be counting down the days until your next birthday right after your last bite. Birthdays only come around once a year, you know. So celebrate them right with this list of our best birthday recipes.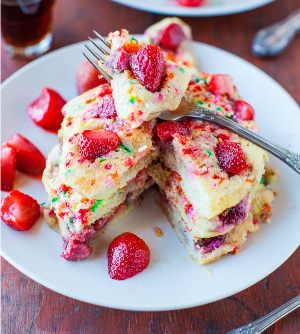 Sprinkles and Strawberry Buttermilk Pancakes (shown above)
TheBestDessertRecipes 1st Birthday Cookbook Giveaway!
For even more reader favorites, check out Readers' Favorite No Bake Pudding Bars + 8 No Bake Cookie Recipes!
Now, the real question is not which dessert you're going to make to celebrate our birthday, but what gift you got us…


Latest posts by TheBestDessertRecipes
(see all)