If you love to cook as much as we do, you're probably always on the prowl to find new recipes to try. Some of our all-time favorite recipes come from our network of blogger friends. Food blogs offer mouthwatering photos and easy recipes that are tried and true from kitchens just like yours! Our list of favorite food blogs goes on and on, so we couldn't possibly keep up with them all on our own. That's why we love following our favorite blogs on Facebook. Below is a list of 10 bloggers to follow right now if you're on Facebook. There's nothing better than getting a sprinkling of new, amazing recipes in your newsfeed; it's an easy way to see what's coming out of our favorite kitchens each week. So give these bloggers a 'like' today and follow along for new dishes to try this summer.
P.S. – Don't forget to follow RecipeLion on Facebook for a collection of all of our favorite blogger recipes, original recipes, recipe collections, eCookbooks, giveaways and more!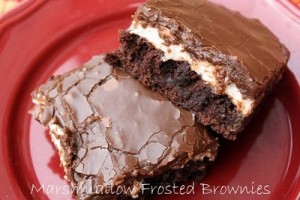 1. Mommy's Kitchen – It's no wonder these Marshmallow Frosted Brownies were shared on Facebook over 7,000 times! This is just one example of the amazing recipes Tina from mommyskitchen.net shares from her site. Not only that, she also shares more amazing recipes from her favorite bloggers. Scroll through her wall and you'll be drooling for sure.
2. Southern Bite – Stacey from Southern Bite is all about homestyle southern food that is easy to prepare and gets the family together around the dinner table. If this Lemon Icebox Delight isn't enough to convince you, check out his page to see more mouthwatering photos of dinners, sides, and desserts that you'll be dying to try.
3. Six Sister's Stuff – If you haven't checked out sixsisterstuff.com you're missing out on daily deliciousness. The six sisters who author this blog are always posting amazing (and easy) recipes on their Facebook page. They also share other bloggers' recipes, eCookbooks, giveaways and more!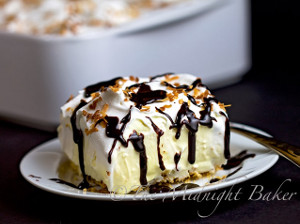 4. The Midnight Baker – First of all, each and every one of Judy's recipes are amazing. When we scroll past them in our newsfeed, our stomachs start to growl. We also love that she throws in some humorous photos on her Facebook page, which is why she makes our must-follow list!
5. Syrup and Biscuits – We recently discovered syrupandbicuits.com and immediately bookmarked it. She posts the kind of southern foods you grew up on that are super simple to prepare. Her southern charm shines through in her Facebook page, and you can't help but to smile when you see her updates in your newsfeed.
6. Mom On Timeout – Oh man, if you love desserts you'll go crazy for the amazing treats coming out of Mom On Timeout's kitchen. Her beautiful photography is enough to make you want to run to your own kitchen and make whatever she's making! She also posts dinners, sides, breakfast, and more recipes to love.
7. Crazy for Crust – We're totally in love with the desserts by Crazy for Crust. From pies, to bars, to cake and everything in between – each recipe looks better than the last! We practically "oooo" and "aaahhh" at each recipe that comes across our newsfeed.
8. Jamie Cooks It Up! – You're definitely going to want to give this Facebook page a like. Jamie posts easy meals and dessert ideas that beginner cooks can definitely master. I mean, how good does this Crispy Cheddar Chicken look?!
9. Sweet Basil – Start following Carrian from Sweet Basil on Facebook and you'll practically feel like you know her personally! She mixes amazing recipes with a bit of her personality for an exciting page that you'll love.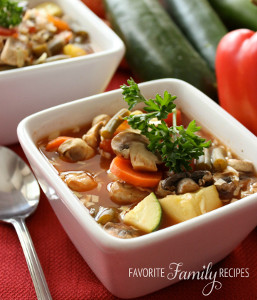 10. Favorite Family Recipes – This is another very popular blog that shares amazing recipes from their own site and others! Their recipes are family favorites that are easy to make, and their recipe index is filled with everything you could ever want.
 Which food blogs do you love to follow on Facebook?
Latest posts by RecipeLion
(see all)