Breakfast for dinner is such a treat. Just yesterday, I made scrambled eggs and ham for dinner, and it was absolutely satisfying. Breakfast recipes are usually pretty quick to begin with – because who wants to do a lot of work first thing in the morning? But they're also great for cleaning out extra eggs and other ingredients from the fridge. Plus, everybody loves breakfast foods. Quick, easy, and loveable: it's a win-win-win situation when you make breakfast for dinner.
You know what wins even MORE? Breakfast casserole recipes, because you can throw together literally any combination of breakfast foods, and there's a casserole for that. So when you want a quick dinner idea, look no further than your favorite breakfast flavors. Whether you're craving something savory or sweet, breakfast casserole recipes have it covered! Best of all, you probably have the ingredients, since breakfast recipes are so basic.
Tonight, break the rules and break out of that dinner boredom. Make one of these breakfast casseroles from AllFreeCasseroleRecipes.com for dinner! One final benefit: you'll know whether you want to make it again on Sunday morning.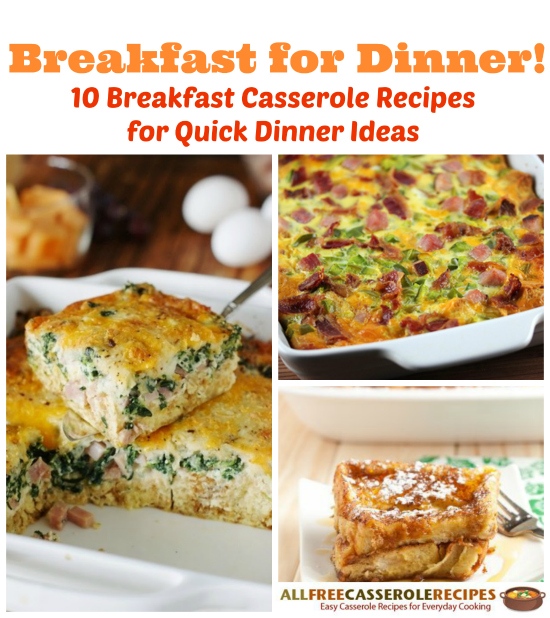 10 Breakfast Casserole Recipes for Quick Dinner Ideas
What's your favorite breakfast food?
Latest posts by AllFreeCasseroleRecipes
(see all)