Have you experienced this life-changing food trend yet? It's so awesome. The first time I made over a week's worth of breakfast muffin tin recipes, I felt like a genius every morning. It was definitely a 'Why didn't I think of this?!' kind of thing.
If you haven't come across this on some corner of the internet, let me break it down for you. This trend for easy breakfast recipes, easy appetizer recipes, and even easy dessert recipes requires an ordinary muffin tin. Instead of making the obvious (muffins), you can make whatever your heart desires in batches! These recipes are so simple. You can freeze them, transport them easily, even use them to feed a group. They make great appetizers!
Many of these muffin tin recipes only have a few ingredients. Not only are they quick and easy, but many are also healthy. My muffin tin breakfast just used egg, ham, and spinach. I baked it in my muffin tin and voila! A delicious, healthy breakfast that I could grab and go each morning.
At RecipeLion.com, we have so many muffin tin recipes, you can find one for any meal of the day. Check out these easy recipes and you'll be looking at your muffin tin in a new way.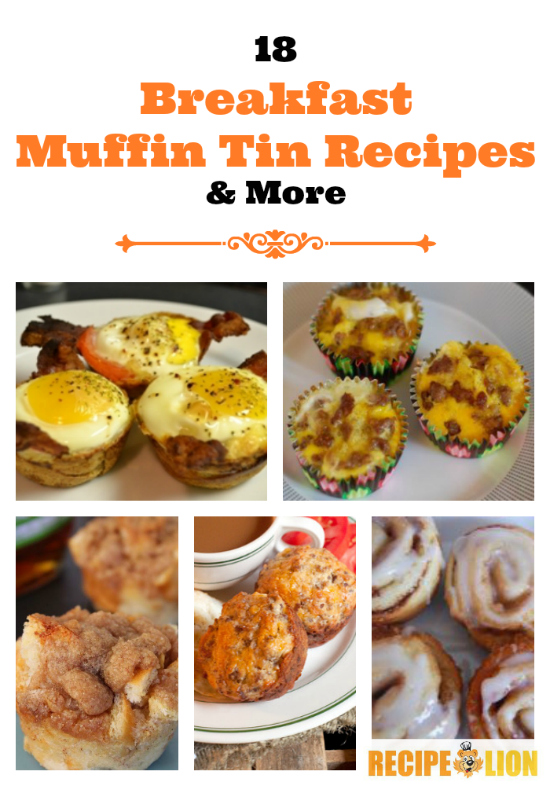 18 Breakfast Muffin Tin Recipes and More
Breakfast Muffin Tin Recipes and More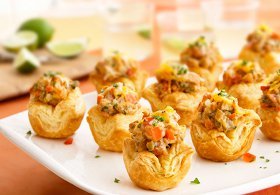 Sweet Breakfast Muffin Tin Recipes and Desserts
What's the most interesting thing you've made in your muffin tin?
Latest posts by RecipeLion
(see all)