Hey there! Holly here from Club Crafted again with a fall inspired cookie recipe that you'll definitely want to make for fall and holiday gatherings!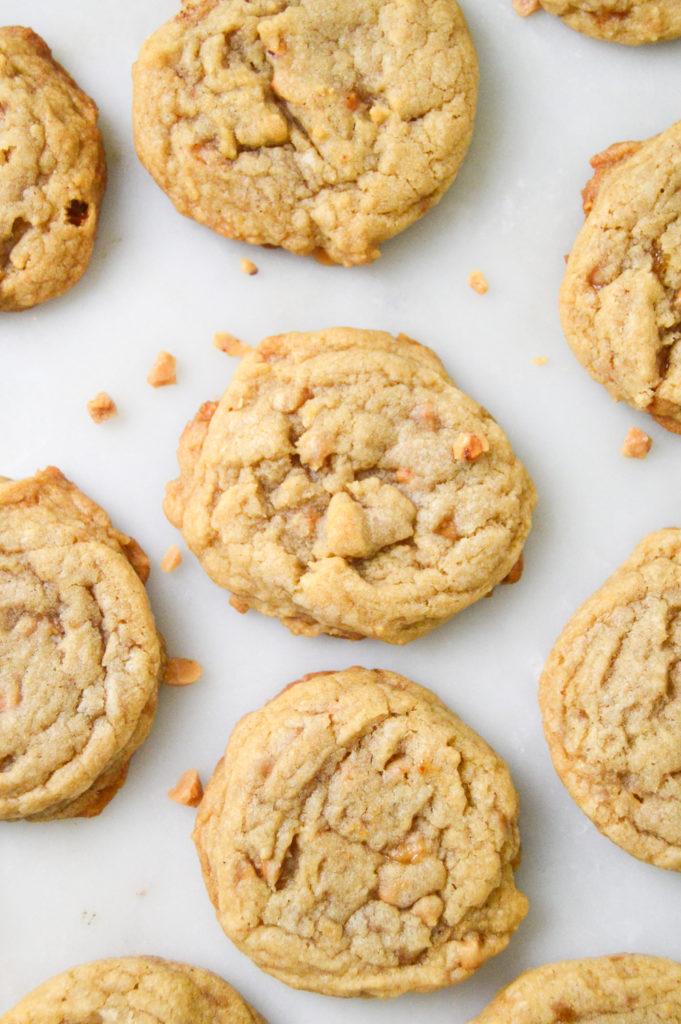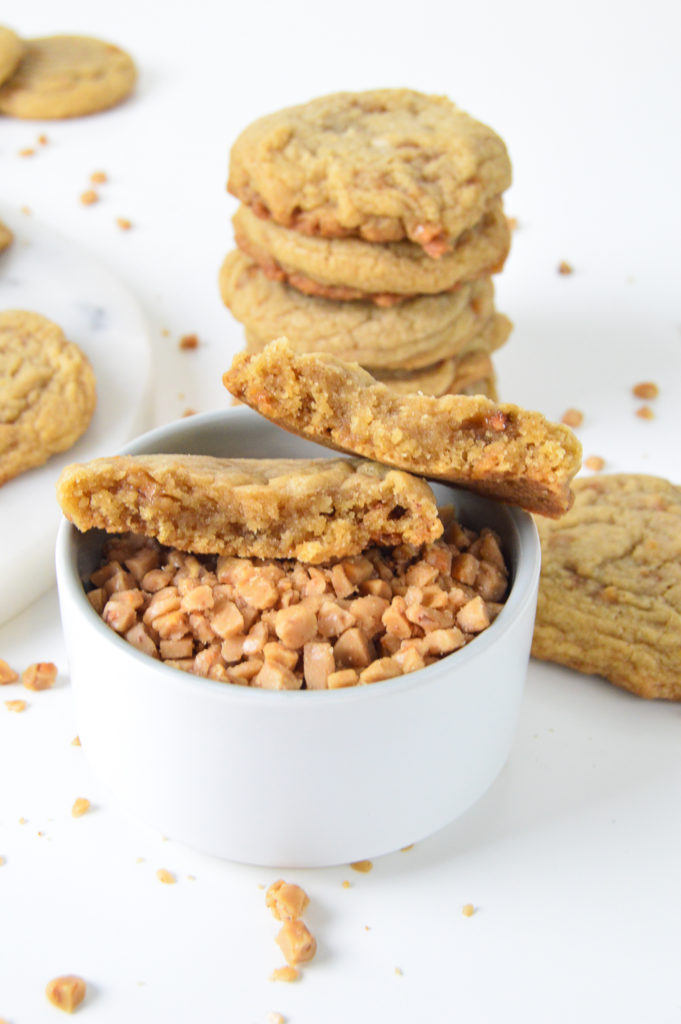 These brown sugar toffee cookies are probably one of the best cookie recipes I've ever made, and I owe it all to the toffee bits that taste like little pieces of heaven. When I first set out to try making these cookies, I worried that the brown sugar and toffee would be too sweet together. Luckily, it wasn't! They are still sweet (of course) but no sweeter than you'd expect for a cookie.
The flavors of the brown sugar and toffee come together for a delicious combination of nutty, sugary goodness with a tiny bit of crunch from the toffee bits. Plus, the cookies stay incredibly soft and chewy for several days after baking, so it's hard to stop at just one!
Ingredients:
1 cup butter
1 ½ cup brown sugar
1 egg + 1 egg yolk
1 tbsp vanilla extract
3 cups all-purpose flour
1 tsp baking soda
½ tsp salt
1/4 tsp cinnamon
½ cup toffee bits
Instructions:
Melt the butter in a small saucepan on low heat. Meanwhile, pour the packed brown sugar into a mixing bowl fitted with a paddle attachment. Pour the melted butter into the brown sugar and mix to combine. Then let cool for 5 minutes.
Once the bowl is cooler to the touch, mix in the egg, egg yolk and vanilla. Slowly add the flour, baking soda, cinnamon and salt and mix until just combined. Stir in the toffee bits until well incorporated.
Refrigerate the dough for about an hour; this keeps it soft and prevents it from spreading too much during baking.
Preheat the oven to 350 degrees and line a baking sheet with a silicone mat or parchment paper. Use a cookie scoop or spoon to scoop balls of dough onto the sheet about 2 inches apart. Bake for about 8 minutes until the edges are barely brown.
Let cool completely and store in an airtight container for up to a week.
Bonus: try one while they're still warm or top with a scoop of vanilla ice cream for the best dessert!
What's your favorite way to bake with toffee? Let us know below in the comments!
Latest posts by Holly Wade
(see all)