When I am looking for some quick and reliable recipes to use in my slow cooker, one of the first places I turn is to Campbell's Kitchen. I always know that their recipes are well researched and will taste amazing. Campbell's is great at creating recipes with flavorful ingredients that make their dishes some of the most desired around. Each and every recipe includes one of their delicious soups to add richness and body. I believe Campbell's Kitchen is also interested in creating recipes that they believe families will be attracted to. We have always loved their soup recipes. They know what types of flavors and tastes my family members are looking for.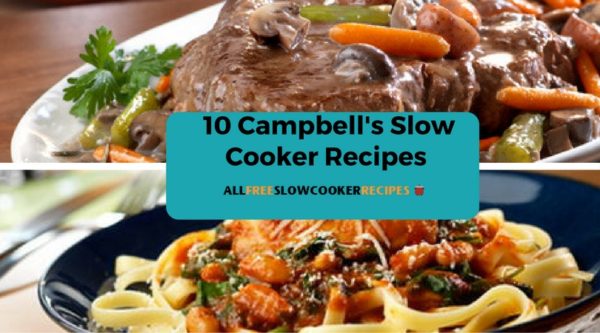 10 Campbell's Slow Cooker Recipes:
Delicious Dinner Options
From chicken dishes to beef dishes to mouth-watering desserts, Campbell's chefs have made it their business to come up with wonderful recipes that I can make on a weeknight or for a casual dinner party. Sometimes it is tough to convince my kids to try a dish that I want to make in a new way. I need to beg them to not shy away from a familiar dish prepared in a different fashion. But in the end, Campbell's recipes are usually a winner with them. If I am looking for a healthy recipe, I can always count on Campbell's in that department as well. I have found that health and satisfaction matter to this iconic company we have turned to for soup products the last several decades. I know that my kids will consume something healthy and flavor-driven when I turn to Campbell's Kitchen. It is sure to be a winner on my family's weeknight meal plan.
10 Campbell's Kitchen Dinner Recipes 
Easy Slow Cooker Chicken and Butternut Squash
Italian-Style Chicken with White Beans & Spinach
Southern Apple Bourbon Kickin' Chicken
Ultimate Slow-Cooked Pot Roast
Totally Simple Beef Bourguignon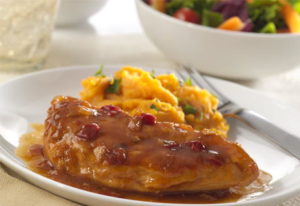 Savory Golden Mushroom Pork and Apples
Cheesy Chicken and Tortillas Casserole
Kielbasa with Apples, Onions and Sauerkraut
What is your favorite Campbell's Kitchen recipe that we may not know about? Tell us in the comments below.
Latest posts by AllFreeSlowCookerRecipes
(see all)