Love it or hate it, candy corn isn't going anywhere. It's an iconic part of autumn, and it's a welcome sight in cute Halloween jars on tables across America. Those trademark white, orange and yellow stripes are a reminder of more innocent times spent stuffing your mouth with handfuls as you ran around on a sugar high. Candy corn is weirdly addicting, even though it doesn't have a strong taste besides sweetness. Candy corn dessert recipes complement the simple taste of this treat.
Honestly, I prefer the little creme pumpkins, but there's no way I can buy those and not candy corn. They are meant to be together! A couple years ago, I painted some mason jars to look like they contain witchy spell ingredients, and now it's a tradition to fill them to the brim with candy corn and pumpkins each year. I love the look of the bright colors peeking out from the jars. Each year, I think, 'There's no way we'll eat all of those' – and then somehow I find myself refilling the jars mid-October! Candy corn is sneaky.
What is candy corn made of?
I can't be the only one who wanted to know. Candy corn is a magical mix of sugar, corn syrup, carnauba wax, water, fondant and marshmallows. So, yes, just as we expected – it's mostly sugar. The fondant and marshmallows give it that sink-your-teeth-in softness, which also allows us to dig our canines in and wear them as vampire teeth for our amusement.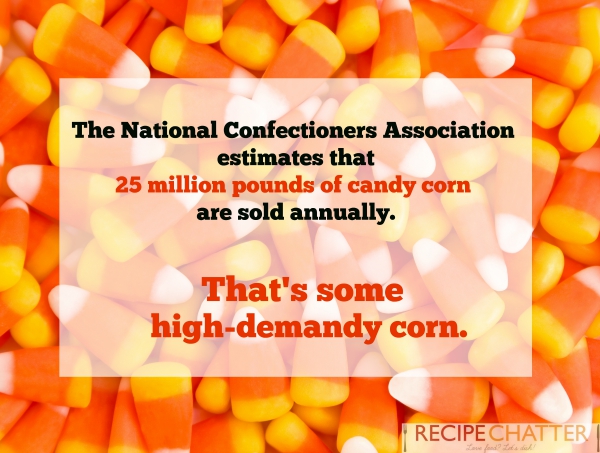 Who made it?
Now for some history – candy corn was originally called "chicken feed" and made to resemble kernels of corn. Candy corn has been around since the 1880s, when it was invented by George Renninger  at Wunderle Candy Company in Pennsylvania. The Goelitz Confectionery Company, now known as the Jelly Belly Candy Company, started making candy corn in the early 1900s and continues to this day. Brach's brand candy corn is probably more popular, but I'm not sure if there's a kernel count somewhere. 😉
On TheBestDessertRecipes.com, we're obsessed with easy dessert recipes that make good use of this tri-color treat. We've seen some very cute and creative candy corn desserts. Not to be corny, but would you lend us an ear? We'll show you all the best candy corn recipes out there.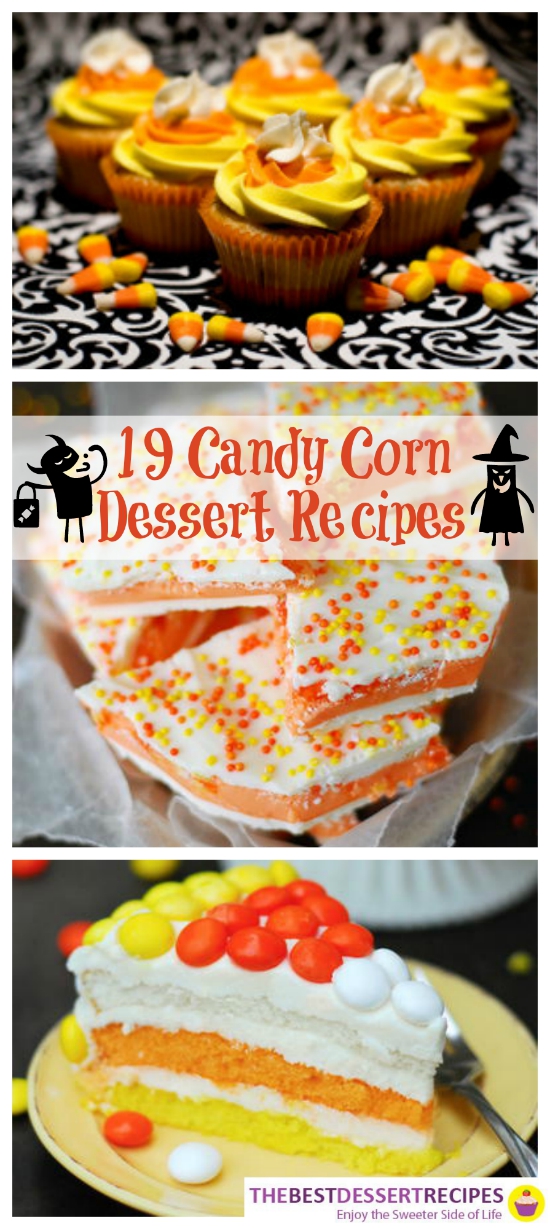 19 Candy Corn Dessert Recipes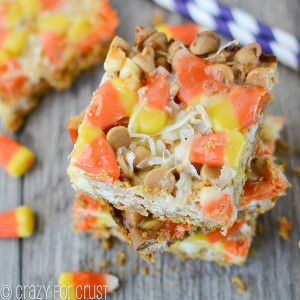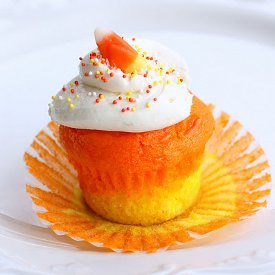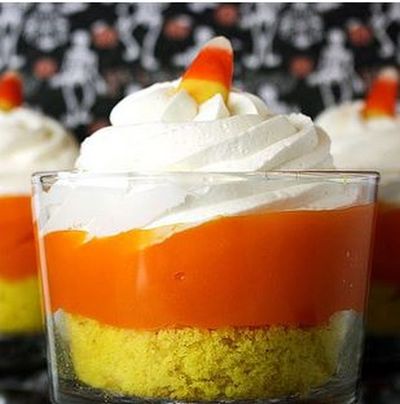 Bonus: DIY Halloween Candy Jars!
Make your own cute candy jar for all that leftover candy corn.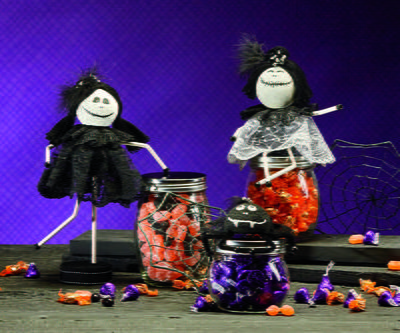 Candy corn – love it or hate it?
Latest posts by TheBestDessertRecipes
(see all)