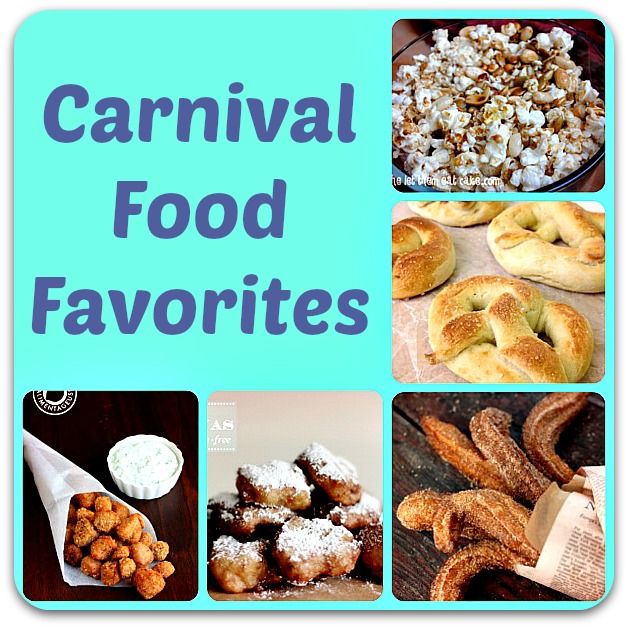 As a kid, I loved to go to the carnival when it came to town, and as an adult, that really hasn't changed. I would ride the Ferris Wheel a dozen times, listen to the bands, and waste tons of money trying to win one of those miniature stuffed animals. But, my favorite part of the carnival would have to be the carnival food. Where else can you get fried food, corn dogs, popcorn, and ice cream all in one place?! You can just walk around aimlessly and choose which carnival food you're going to splurge on.
These snacks are only available at the carnival, but now I've found some great carnival food that you can easily make from the comfort of your own home. Even if these snacks aren't the healthiest, you deserve to treat yourself every once in a while.  A special treat makes a person happy, and a happier person makes everyone around them happier, too.  Therefore, these treats are actually benefiting you and those around you.  Plus, because these recipes are all homemade, these gluten-free snacks
 are much healthier (and less expensive!) than what you'd find at an actual carnival.
The Fantastic Fried Food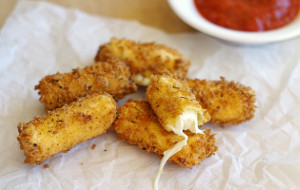 You can't have carnival food without having something fried. It's physically impossible. So this collection wouldn't be complete if I didn't include some of these fried favorites.
3. Ultimate Mozzarella Sticks (shown top right)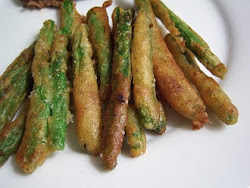 4. Deep Fried Pickles
5. Batter Fried Green Beans (shown bottom right)
7. Zesty Vegan Popcorn "Chicken"
The Classic Corn Dogs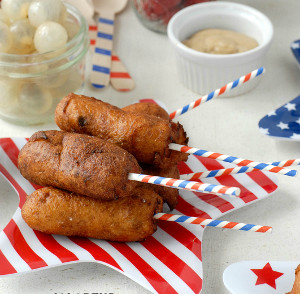 These corn dog recipes will be sure to transport you back to your childhood. When was the last time you enjoyed one of these awesome snacks?
1. Mini Corn Dog Bites (shown right)
3. Pluto Pups
The Perfectly Popped Popcorn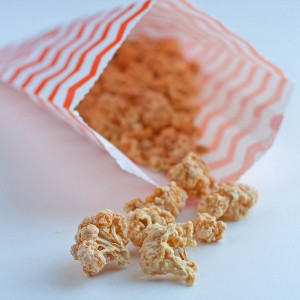 Ahh, popcorn. It'll be hard to choose between butter, cheese, or caramel popcorn. These recipes will be sure to satisfy your popcorn cravings.
1. Picture-Perfect Cheesy Popcorn
2. Cauliflower Popcorn (shown right)
3. Maple Sweetened Caramel Corn
5. Salt and Pepper Cheezy Popcorn
The Frosty Frozen Treats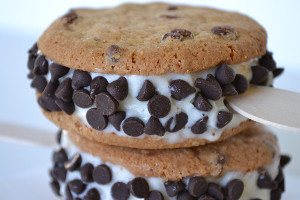 Because the carnival always comes during the hottest months of the year, these frozen treats are absolutely necessary. You can easily cool down with this carnival food.
2. Homemade Chipwiches (shown right)
3. Chocolate Banana Fudgsicles
The Other Carnival Favorites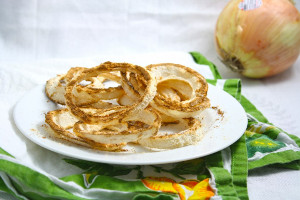 These don't quite fit in any other category, but I love them so much that I couldn't bear to leave them out!
1. Onion Rings (shown right)
What is your favorite carnival food?
Latest posts by FaveGlutenFreeRecipes
(see all)