I'll be the first to admit that I'm not usually a huge fan of traditional carrot cake recipes. I like carrot cake fine, but it's not my favorite kind of cake. If given the choice, I honestly usually reach for some chocolate cake or even funfetti. To me, carrot cake is a once a year-type dessert. It's an Easter cake. (That being said, it is the best Easter cake there is.)
Two years ago, I was oblivious to just how many carrot cake recipes there were in the world. Not only that, though, but I was also totally oblivious to the fact that carrot cake doesn't have to come in cake form anymore. Homemade carrot cake can come in the form of dessert bars, fudge, doughnuts, and so much more. Needless to say, that's when I started getting on the carrot cake bandwagon.
I can't believe I never thought of making carrot cake into different sorts of treats, but now that's the only thing I think about when I think of the classic Easter treat. Cake is fine, but these "I Can't Believe It's Not Carrot Cake" recipes are divine. The best part is that the majority of these are recipes with cake mix, which means that they're beyond easy to make. One glance at these and you'll probably end up like me, making them all year long instead of just as spring desserts.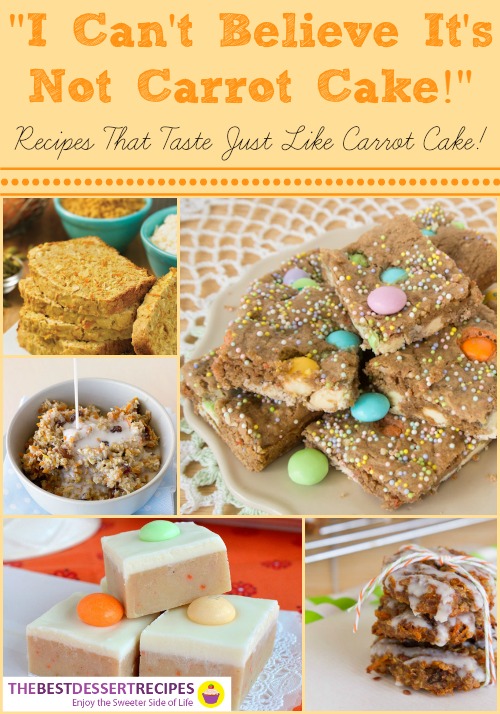 Carrot Cake Cookie and Dessert Bar Recipes
Carrot Cake Magic Bars
Bunny Bait Carrot Cake Fudge
Peter Cottontail's Carrot Cake Bars
Carrot Cake Blondies
Carrot Cake Breakfast Cookies
Caramel Carrot Cake Bars
Pineapple Cheesecake Carrot Cake Bars
Carrot Cake Baked Easter Treats
Coconut Carrot Bread
Baked Carrot Cake Doughnuts
Crazy Good Carrot Cake Bread
Glazed Carrot Cake Donuts
Carrot Cake Bread Pudding
Carrot Cake Breakfast Muffins
Other Delicious 'Carrot Cake' Recipes
No Bake Oatmeal Raisin Carrot Cake Bites
Secretly-Healthy Carrot Cake Oatmeal
Carrot Cake Whoopie Pies
Carrot Cake Waffles
Carrot Cake Crumble
Now, how could I write a post about easy "carrot cake" recipes without including a few homemade carrot cakes? That would be bizarre, wouldn't it? Below are a few classic, mother-approved recipes, including a moist carrot cake recipe with pineapple! Yum!
The Best Carrot Cake Recipes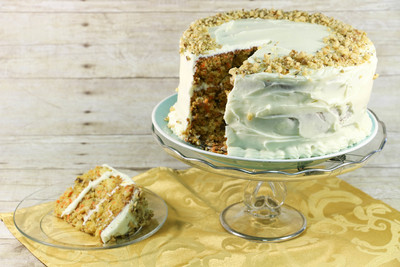 Cracker Barrel Country Store Imitation Carrot Cake
Simple Cake Mix Carrot Cake
Easy Carrot Cake with Pineapple
Carrot Cake Poke Cake
Copycat Cheesecake Factory Carrot Cake
Carrot Cake Roll
Do you like eating carrot cake all year round, or is it just a spring dessert for you?
Latest posts by TheBestDessertRecipes
(see all)