A casserole is defined as "a kind of stew or side dish that is cooked slowly in an oven." That definition doesn't really cover it, though. If you're a new cook or haven't ever made a casserole, they can be slightly intimidating. But there's really nothing to fear! Easy casserole recipes are some of the most popular family dinners around.
The Casserole Reputation:
A typical family meal usually made with ground beef or chicken. Favored by moms, casseroles are a great family meal that pack vegetables, protein and comfort into one dish.
Let's step away from the definition and discuss what casseroles are actually like when you cook and experience them. For many people, there's a casserole that showed up on their family menu as a repeat dish throughout their childhood. For that reason, casseroles are definitely a comfort food.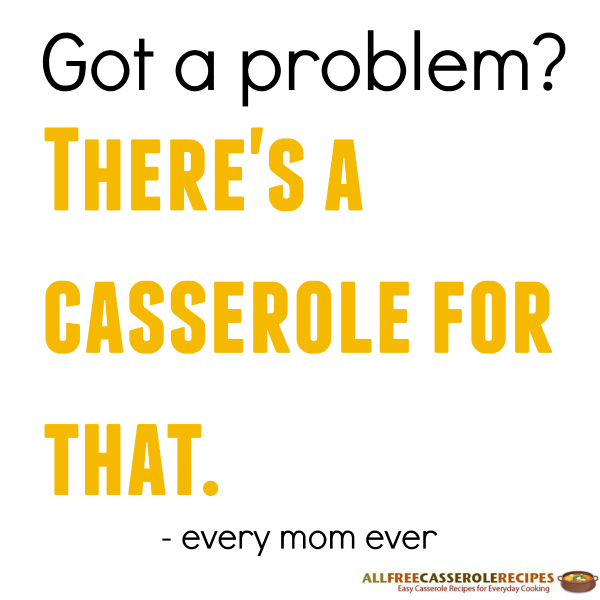 But why do moms make casseroles over and over? It's because they are SO EASY. Sort of like slow cooker recipes, you can sort of dump (or layer) ingredients in a dish, bake it, and it's done. It can be that simple! Of course, there are more complicated casseroles out there, but we're going to focus on casseroles for beginners. We have tips to help you learn how to make a casserole that turns out perfectly every time.

How to Make a Casserole: Tips & Tricks
Drain, drain, drain. If you're using frozen or canned vegetables, make sure to thaw/drain them as best you can to avoid having a watery casserole.
Get some things going by pre-cooking. Give your meat and veggies a little pre-heat before you bake them in your casserole. This will ensure they're thoroughly cooked and have ideal texture.
Half-cook your pasta prior to baking so it isn't too mushy or stiff.
Use the right sized pan to ensure there's enough ingredients per serving.
Texture is important! A crunchy topping can be the perfect final touch.
Let it sit. Don't chow down right away when your casserole is done baking – let the flavor settle.
Slow it down. Some of the best casseroles can be made in your slow cooker!
We have even more tips and tricks for casseroles at AllFreeCasseroleRecipes.com.
When you're reheating leftovers…
"How long can I freeze this casserole?" Well, it depends on the ingredients. If possible, ask the person who made the recipe. If not, try a week or two and see how it goes.
Don't freeze your casserole in the dish. Before you make your casserole, line the dish with foil, making sure that 3 inches or so hang from the sides. Once the dish is frozen, lift the foil and the frozen meal out of the dish and wrap it once more.
If you plan to freeze your casserole, don't season it. You can season it when you re-heat.
Remember to give your frozen casserole time to thaw.
Easy Casserole Recipes to Get You Started
If you found this helpful, check out our Slow Cooker 101.
Did we miss anything? Share your own tips and tricks!
Latest posts by AllFreeCasseroleRecipes
(see all)