Two Sundays ago, on October 20th, the editors of TheBestDessertRecipes and RecipeLion had the wonderful opportunity to attend The Chicago Fine Chocolate and Dessert Show at Navy Pier in Chicago. With so many different kinds of chocolate and toffee around us, it would have been impossible for us to not have a good time! Plus, Navy Pier is practically in our own backyard so we were very fortunate that we didn't have to travel very far and that we were able to meet and talk to local companies.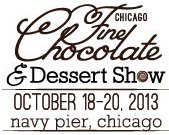 From the very first moment that we walked through the Festival Hall's entryway, there were sweets as far as the eye could see. From talented chocolatiers, to local bakeries, to even a pancake-selling food truck, The Chicago Fine Chocolate and Dessert Show had a wide variety of treats to discover and indulge in. There were vendors on both sides of the aisles that constantly offered free samples to everyone passing by and who were just really friendly. Above all, though, we loved coming across companies and treats that we had never heard of before. Hopefully we'll be able to share these treats with you sometime soon!
As we were walking around the show, we couldn't help but notice the overwhelming popularity of toffee. There was at least one booth in each row that specialized in toffee (not that we're complaining because we love toffee). We tried so many wonderful varieties of toffee, from English toffee to chai-flavored toffee, that we couldn't even begin to choose which kind we liked the best. After having attended the Chicago Fine Chocolate and Dessert Show, we can pretty safely say that toffee is definitely trending. So look out for that!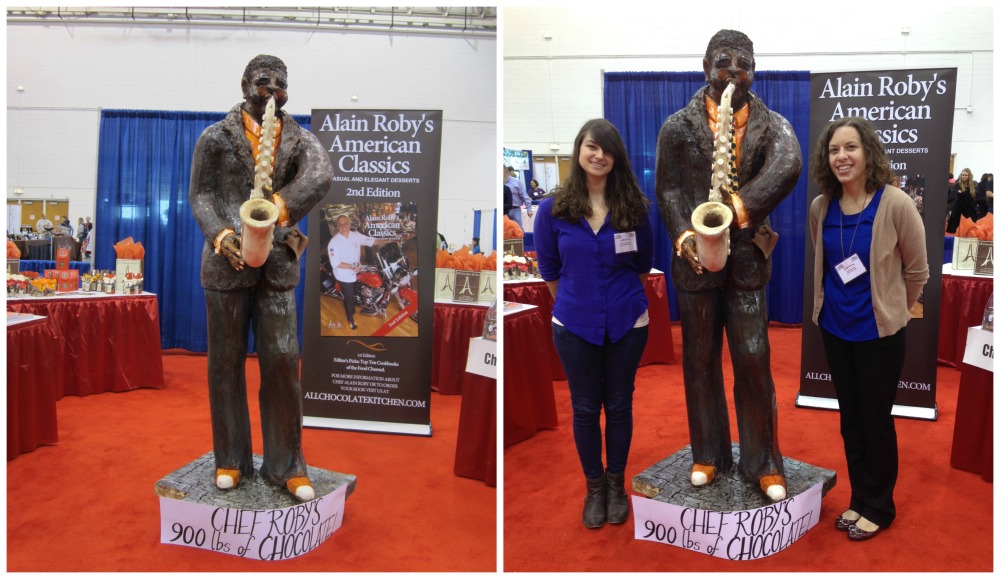 One of our favorite parts of the show was coming across Chef Alain Roby's booth. Right in the center of their area stood a 7+ feet tall sculpture of a Chicago jazz musician that was made completely out of chocolate (pictured above). 900 solid pounds of chocolate, to be precise. We couldn't help ourselves but to take a picture with it. After all, how many times can a person come across almost a ton of chocolate in one lifetime?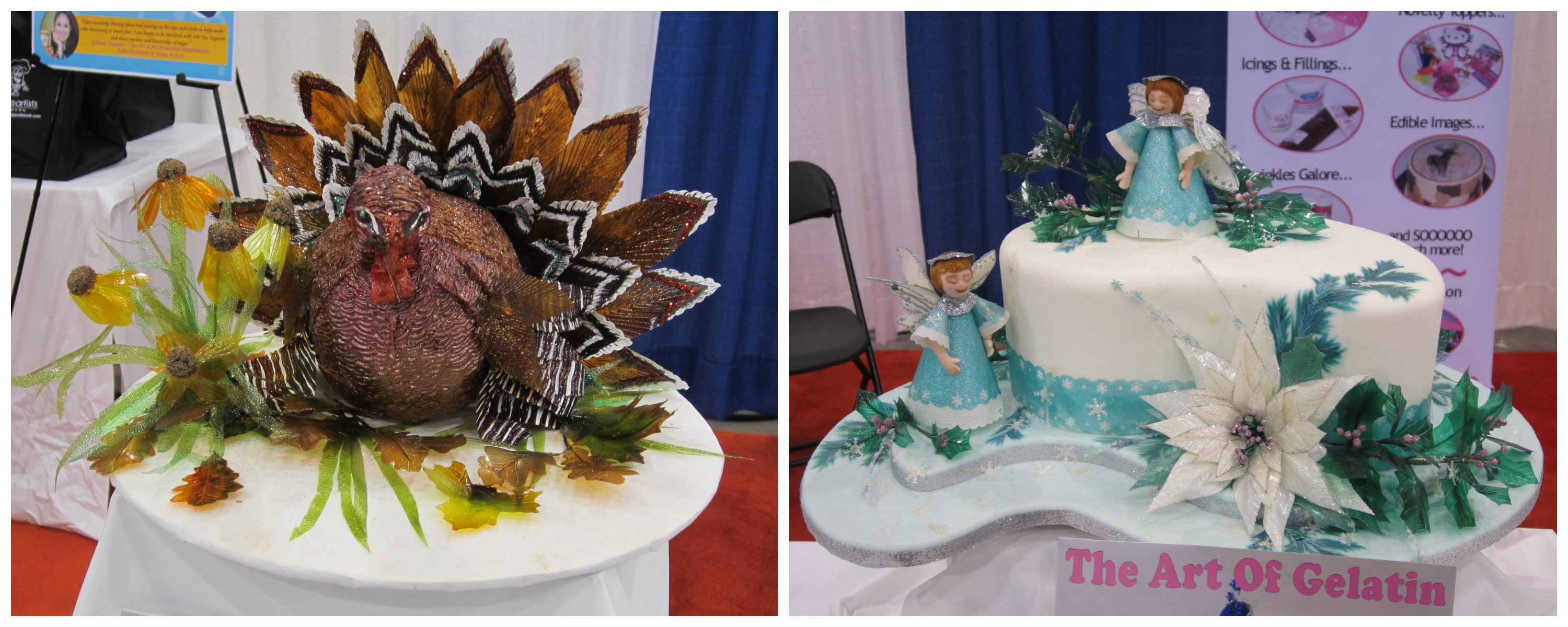 The 900 pound chocolate man was only the first of many "sweet" sculptures we came across. One entire side of the Navy Pier Festival Hall featured what we like to call "dessert art." We first encountered festive holiday sculptures made completely of gelatin (pictured above). By just looking at these sculptures, it's practically impossible to guess that they're made of gelatin. Just a little ways down from the gelatin sculptures were art pieces that were made completely of either chocolate or sugar. They were really abstract, yet really pretty. We wish we would have been able to take one home with us!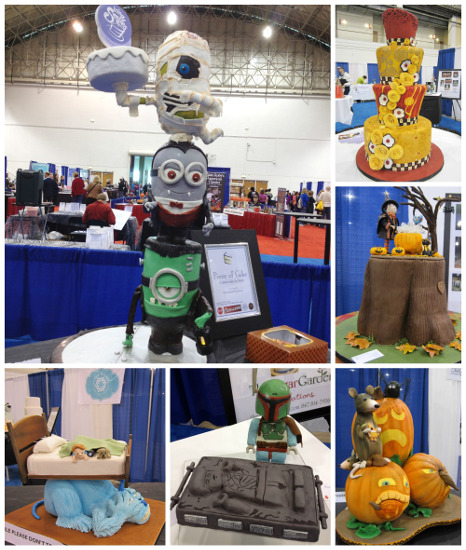 We also came across some pretty cool-looking icing sculptures (shown in the collage above). They were amazing. Just look at that Minion sculpture! These sculptures were actually created by local artists or bakeries to raise money for the non-profit organization Icing Smiles that makes custom cakes and other treats for families who have a critically ill child. At the show, Icing Smiles encouraged people to buy raffle tickets and then use their tickets to vote for whichever sculpture they liked best by placing a ticket in the tissue box next to each sculpture. We unfortunately never found out which sculpture won, but we can honestly say that we enjoyed all of them so much that we don't even care.
All in all, we had a wonderful Sunday walking around The Chicago Fine Chocolate and Dessert Show. If you live in the Chicagoland area or if you just love chocolate, we would definitely recommend attending next year's show. We know we will!

If you could have a professional artist create an icing sculpture for you, what would you have them create?
Latest posts by TheBestDessertRecipes
(see all)