Print This Post
Chinese New Year is a very special festival. For China, it's the longest festival of the year (15 days beginning with New Year's Day) including many traditions and rituals to bring good luck and happiness. The most amazing thing about Chinese New Year is that instead of the calendar year, this festival celebrates the lunar new year which is based on the cycles of the moon. It's truly a beautiful holiday with so many gorgeous decorations and lanterns. Best of all, much on the tradition centers on our favorite thing: food.
If you're celebrating Chinese New Year at home in an Americanized sort of way this year (Feb. 19), your friends at AllFreeSlowCookerRecipes.com thought you might enjoy some of our very best homemade Chinese restaurant recipes. Chinese food is so distinct and comforting. Best of all, it's usually served in an eat-until-you're-stuffed style! In China, food definitely means love, as it's served with great hospitality and tradition.
To create your own delicious Chinese-inspired meal, check out our round-up! Be sure to look at our full list of 7 Slow Cooker Chinese Chicken Recipes for your favorite restaurant entrees.
10 Homemade Chinese Take-Out to Celebrate Chinese New Year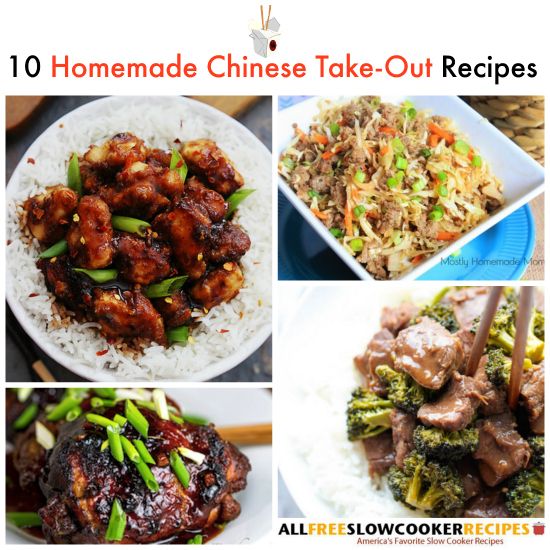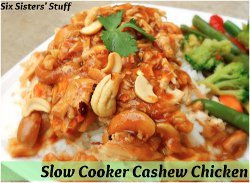 Bonus: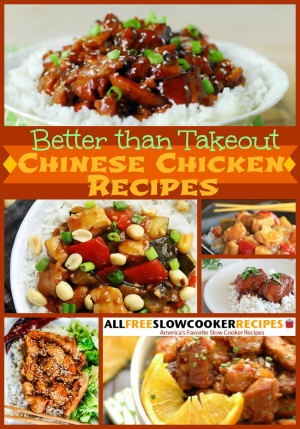 See even more awesome Chinese chicken recipes!
What's your favorite Chinese dish?
AllFreeSlowCookerRecipes is dedicated to the best slow cooker recipes and cooking tips. From easy slow cooker dinner recipes to slow cooker dessert recipes with cake mix, we find and deliver the best slow cooker recipes from all over the web. Plus, we feature free product reviews and giveaways of all the latest and greatest products including slow cookers, cookware and cooking gadgets of all sorts, cookbooks, food, and more. AllFreeSlowCookerRecipes is a wonderful online resource for cooking enthusiasts of all skill levels.
Latest posts by AllFreeSlowCookerRecipes (see all)
Print This Post