Warning: You'll never need to buy Chipotle again!
This Healthy T Slow Cooker Pork-Quinoa Burrito Bowls recipe is an excellent dump dinner during a busy week. Plus, it's delicious!
What's great about this recipe is the pork shoulder's basically a no-fail in the slow cooker. It shreds nearly all by itself and comes out perfectly tender. If you don't like pork, you could also make this recipe with chicken or beef.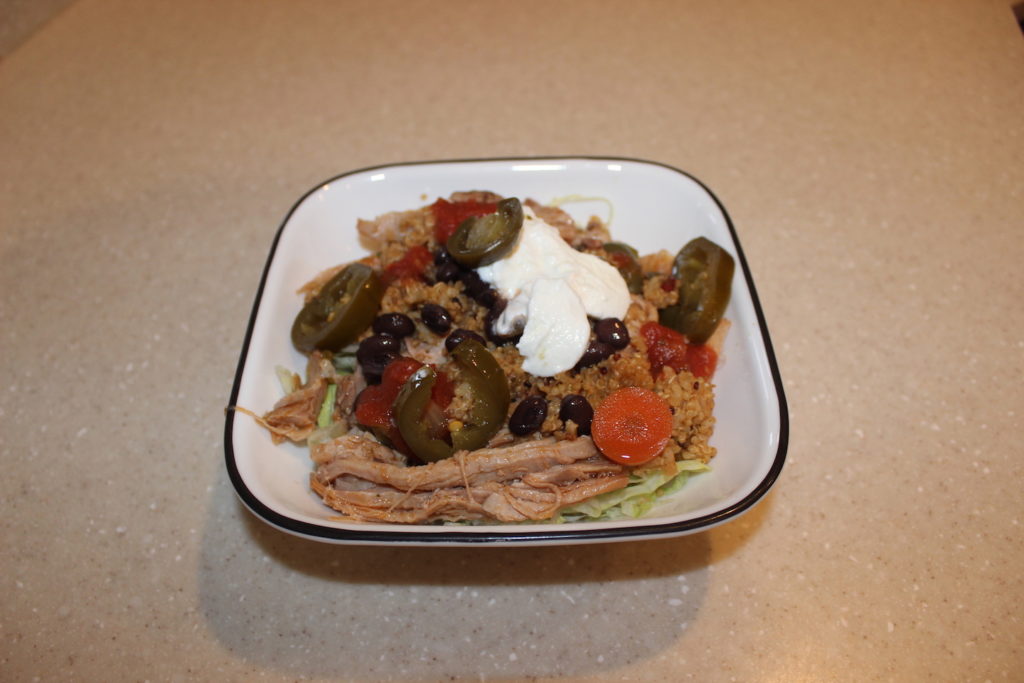 Healthy T is all about clean eating and using fresh, whole ingredients whenever possible.
You'll see there's some optional ingredients listed: jalapenos, salsa and sour cream.
If you're watching your sodium intake, I would suggest using only a small amount of salsa and fresh jalapenos rather than canned. You'll see in the instructions below that it's always good to rinse your canned black beans to get rid of excess salt.
This recipe serves 5-6 people. If you're feeding a smaller group of people, you can either cut the recipe in half or save the leftovers to make something else fun – maybe tacos with low-carb wraps? The possibilities are endless!
Plus: Check out these all-star copycat recipes of Chipotle favorites!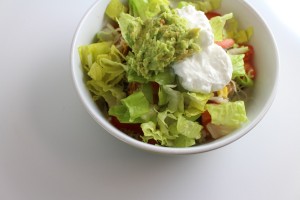 Slow Cooker Pork Quinoa Burrito Bowls
Ingredients:
5 oz. box of quinoa
8 oz. bag of shredded lettuce
2-3 lb. pork shoulder
1 T cooking oil (I use grapeseed oil, but olive oil works, too)
2 T tomato paste
1.5 T honey
1 cup onion, diced
2 cloves garlic
1 T chili powder
1/4 cup vinegar
2 bell peppers, sliced
15 oz. can black beans, rinsed and drained
sliced jalapenos, salsa, sour cream (optional)
Instructions:
Coat large slow cooker with non-stick cooking spray. Place pork shoulder in slow cooker.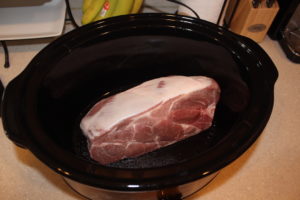 In a skillet on the stove, stir together oil, 1/2 cup diced onion, garlic, tomato paste, honey, chili powder and vinegar. Cook over medium-high heat for 5-10 minutes, or until thick.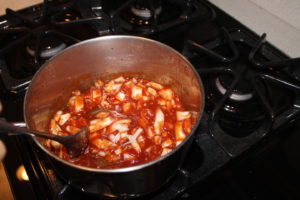 Pour sauce mixture over pork shoulder. Top with the sliced bell pepper and remaining 1/2 cup diced onion. Add 1/2 cup water around the outside of the pork shoulder.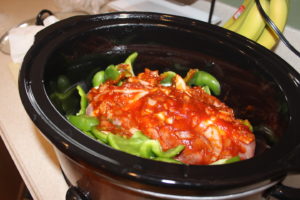 Cover slow cooker and cook on high for 4-5 hours, or until meat is tender and at 160° F.
Transfer meat, onions and bell peppers to a large container and shred with two forks.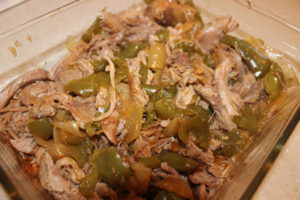 Cook quinoa in a pot on the stove, according to the directions on the box.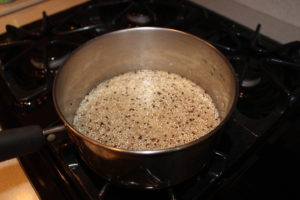 Now it's time to build your burrito bowls!
You have all the ingredients cooked so you can be creative and make them any way you'd like!
Here's how I stack my burrito bowls from bottom to top:
Lettuce
Quinoa
Pork
Onions and bell peppers
Black beans
Salsa
Sour Cream
Jalapenos
Nom, nom, nom!
Enjoy!
What's your favorite Chipotle dish?
Latest posts by Tarah Thorne
(see all)