Raise your hand if you love chocolate!
*raises both hands and feet*
It might seem childish, but there's nothing I love more than a plate of cookies and a mug full of milk. I love the thrill of figuring out the perfect amount of dunking time so that the cookie is perfectly saturated with milk without disintegrating into my cup (a cookie dunker's worst nightmare).
I'm in love with this recipe for Chocolate Cake Mix Cookies. They're super easy to make, and they have a slight coffee flavor that I'm obsessed with. Who knew that cake mix could make such delicious cookies?
Chocolate Cake Mix Cookies
Yields: 36 cookies | Prep time: 20 minutes | Cook time: 10 minutes
Ingredients:
1 (16.25-ounce) package devil's food cake mix
2 large eggs
1/2 (8-ounce) container frozen whipped topping, thawed
1/4 teaspoon instant espresso powder
1/2 cup mini semisweet chocolate chips
1/2 cup confectioners' sugar + extra for dusting
Instructions:
Preheat oven to 350 degrees F. Line two baking sheets with parchment paper.
In a stand mixer fitted with the paddle attachment, combine the cake mix, eggs, whipped topping, espresso powder, and chocolate chips. Mix on medium-high for 3 minutes, until well combined, pausing once to scrape down the sides and bottom of the bowl. The dough will be very sticky.
Put the confectioners' sugar in a small bowl. Dust your hands with some of the confectioners' sugar and shape the dough into 3/4-inch balls. (Alternatively, use a cookie scoop to shape the dough.)
Coat the dough balls with confectioners' sugar and place them 2 inches apart on the prepared baking sheets.
Bake for 10 to 12 minutes, until the cookies are set and the tops have cracked.
Cool the cookies on a wire rack for about 10 minutes. Dust with additional confectioners' sugar, if desired. Serve.
Can't get enough of delicious dessert recipes like this one? Then you're going to love this fan-favorite cookbook from the editors and chefs of RecipeLion: 103 Easy Cookie Recipes! It's available to order from Barnes & Noble and Amazon, so you can get your copy today! What are you waiting for?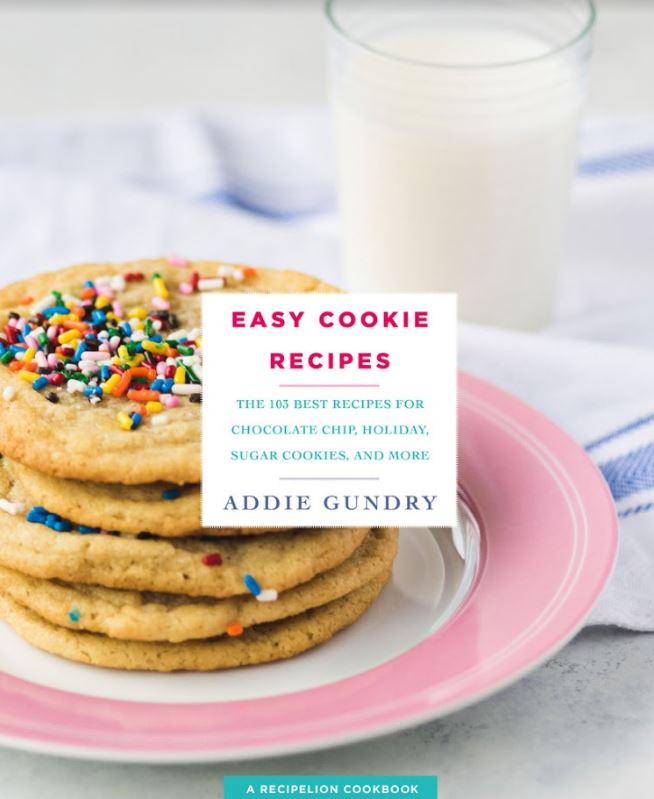 What's your favorite way to get your chocolate fix? Let us know below in the comments!
Latest posts by RecipeLion
(see all)