Hi there! Holly here from Club Crafted again to share one of my favorite easy holiday recipes—chocolate peppermint truffles!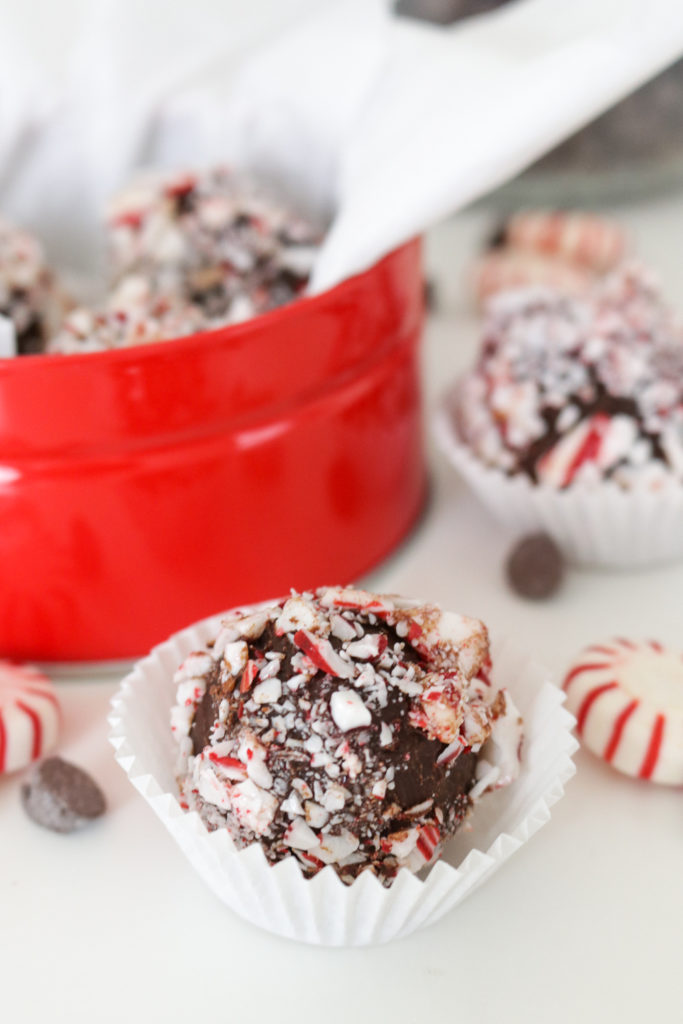 Peppermint and chocolate is my absolute favorite combination. I don't care if it's just for the holidays; I will eat it all year long! With so many holiday parties scheduled this month, these chocolate peppermint truffles are the perfect treat for serving a large group of people. Unlike something time consuming like cupcakes, truffles are easy to whip up without little-to-no experience. Simply melt, roll and go!
For these truffles, you don't even need to coat them in chocolate, which can be the hardest part. Instead, simply roll them in crushed peppermint candy and you give them extra crunch and peppermint flavor.
Ingredients:
4 oz. semi-sweet baking chocolate, chopped
¼ cup heavy whipping cream
¼ tsp peppermint extract
¼ tsp vanilla extract
Crushed peppermint candy
Instructions:
Chop the chocolate and move it to a heat-safe bowl and set aside.
In the microwave or one the stove, heat the cream until it barely begins to simmer. Pour it over the chopped chocolate along with the peppermint and vanilla extracts and stir with a spatula until completely smooth.
Move the bowl to the fridge for about two hours for the chocolate to harden.
In the meantime, prepare the peppermint topping by unwrapping the peppermint candy and putting it into a ziplock bag. With something strong like a cup, rolling pin, or even a clean hammer, break up the peppermint into small pieces for coating. Pour into a bowl for easy coating.
Line a plate or baking sheet with parchment and set aside.
Once the chocolate has set, remove from the fridge and use a cookie scoop or a spoon to scoop out the chocolate. Roll it into 1-inch balls with your hands and roll in the peppermint candy to coat, pressing lightly as needed. Then place on the lined plate or tray and move to the fridge again to set.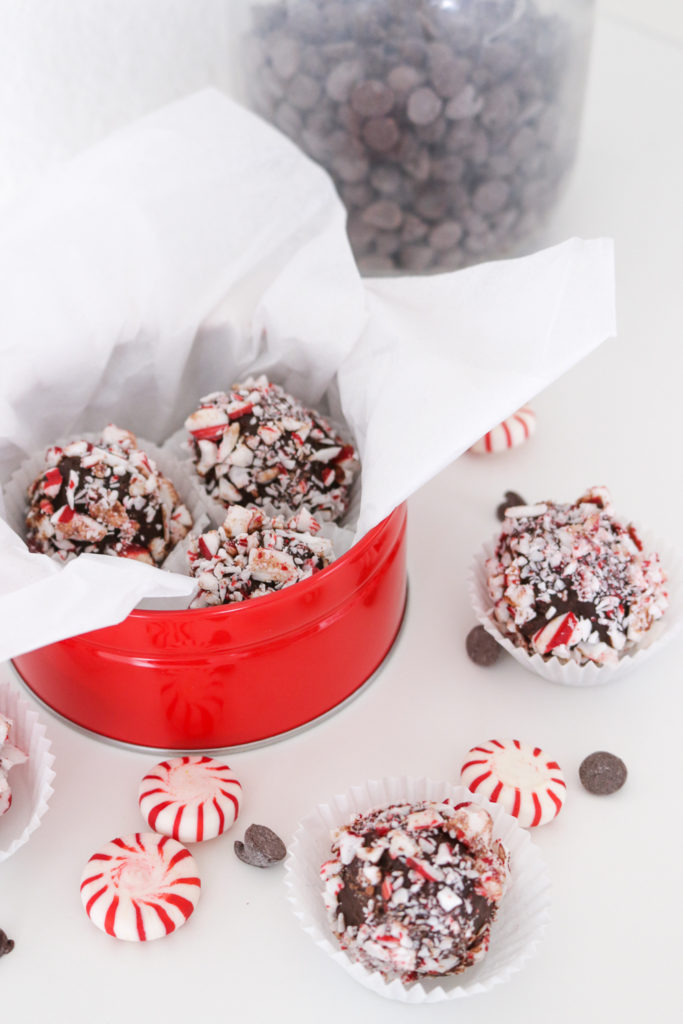 Note, rolling the chocolate with your hands may make it soften too much to work with, so you can move it back to the fridge as needed.
Store in the fridge for up to a week for best results, and serve in mini cupcake wrappers for ease! I love how easy and individual truffles are, which makes them perfect for your holiday parties!
What's your favorite peppermint treat? Let us know below in the comments!
Latest posts by Holly Wade
(see all)