Have you ever thought about making your entire holiday dinner in your slow cooker? Santa would be impressed with you for sure! From appetizers to desserts, let your slow cooker be your guide to some fabulous Christmas Eve recipes. Using your slow cooker will also free up your oven, which can be very helpful. The combination of oven and slow cooker can take a lot of stress away when you are rushing to cook one of the most important meals of the year. We have so many terrific suggestions of how to build your holiday menu with slow cooker Christmas recipes. Besides making some fabulous holiday side dishes, you can also make some incredible turkey or an amazing ham using, believe it or not, your slow cooker!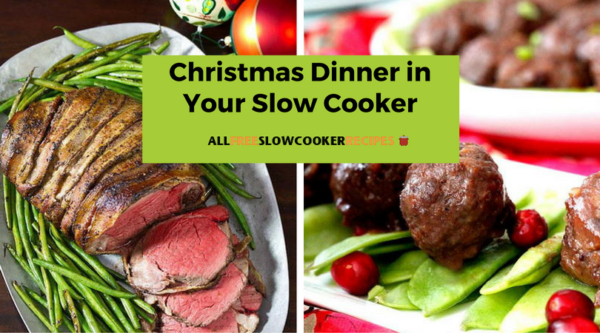 Christmas Dinner in Your Slow Cooker: Make Your Holiday Efficient and Delicious
Jingle all the way home to eat your scrumptious dinner and don't forget to make some sweet and luscious Christmas dessert recipes to finish off your fantastic holiday extravaganza. It's a wonderful life when you can use your slow cooker for so many different types of recipes. You will need fewer little elves in the kitchen because the cooking part of your preparations is so easy. A Christmas miracle will happen in every kitchen that contains a slow cooker. It will bring you more intense flavors and more tender and juicy dishes for sure. Try out some of our wonderful Christmas recipes and make your holiday one to remember.
10 Christmas Dinner Recipes
How to Cook a Ham in a Slow Cooker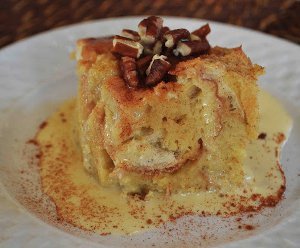 Festive Sweet & Spicy Cranberry Meatballs

Slow Cooker Bacon Wrapped Beef Tenderloin with Balsamic Glaze
Slow Cooker Herb Turkey and Gravy
Cheesy Green Beans with Crunchy Fried Onions
Life-Changing Slow Cooker Mashed Potatoes
White Chocolate French Toast Casserole
Slow Cooker Eggnog Bread Pudding
Slow Cooker Peppermint Chocolate Fudge
Chocolate Chip Gingerbread Cake
What is your favorite Christmas dinner recipe? Let us know below in the comments!
Latest posts by AllFreeSlowCookerRecipes
(see all)