Hola! I love a good holiday just as much as the next person, and Cinco de Mayo is probably one of my favorites since I love Mexican foods. Tacos, chips and salsa, fajitas – I could have a different Tex-Mex recipe every night of the week and never get bored. Oh, and guacamole. Especially guacamole.
Since I'm slightly obsessed with avocados, I use them as often as I can in my cooking. Not that I don't just eat them with a spoon sometimes – because I do. You can do so much with these fruits; they work well on sandwiches, in salads or smoothies, and even make creamy desserts when blended with some chocolate. (And yes, avocados are technically fruits, though we treat them like a veggie. Weird, huh? I guess we do the same thing to tomatoes, though.) A good guacamole starts with a great avocado.
Pair any one of these amazing guacamole recipes with some tortilla chips, tacos, and a few margaritas, and your fiesta will be the talk of the town.
Celebrate Cinco de Mayo with these must-have guacamole recipes.
Why not start out with the best? This self-proclaimed "World's Best Guacamole" comes from the Treehugger blog. This traditional recipe features big chunks of avocado as well as onions and jalapenos.
This Edamame Guacamole is a great dip recipe that gives the Mexican dish a twist and slightly different texture by adding soy beans.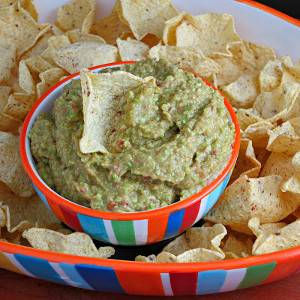 Since avocados are really a fruit, adding fruit to your guacamole works very well. This recipe for Grapefruit Guacamole amps things up with its citrus flavor.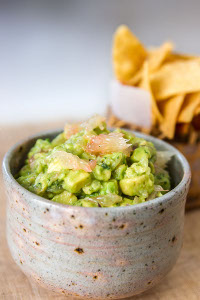 Mangoes work just as well in guacamole as demonstrated with this delicious recipe from Two Peas and Their Pod. Bursts of sweet juice from the tropical fruit give this recipe a fresh spin on a classic favorite.
By grilling pineapple, you really bring out its tart flavor. Add chunks of the fruit to some guacamole, and you've got yourself an amazing dip. This guacamole recipe is brought to you by The Comfort of Cooking.
Bonus: Here are some more great Mexican-style recipes for you to try out!
      Lettuce Wraps                                 Vegetable Tostadas                                  Quinoa Nachos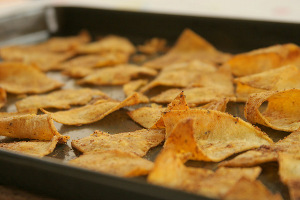 What's your favorite Tex-Mex or Mexican recipe?
Latest posts by FaveGlutenFreeRecipes
(see all)