When you have company coming over, it's natural to panic. Is the house clean? What will I feed them? Will I have to spend all day in the kitchen preparing dinner? Though hosting dinner may require some work, it doesn't have to be intimidating. AllFreeCasseroleRecipes has some terrific chicken casserole recipes that are easy enough to prepare and can feed a crowd. Any one of these dishes will ease your work load and satisfy the rumbly in your tummy.
I recently went to a friend's hous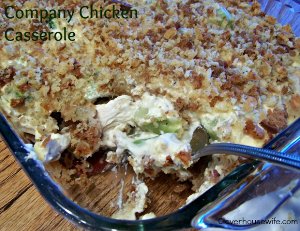 e for dinner and was served a delicious chicken and broccoli casserole similar to Company Chicken Casserole. It was so good. I think chicken and broccoli is a great combination, and the cream soup makes it nice and creamy. I think the only thing that could have made it even better would be to add stuffing on top, which this chicken casserole recipe does. Sounds like a perfect idea to me.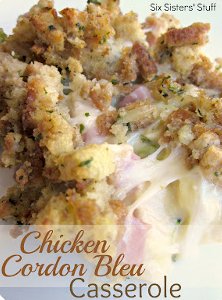 Another great chicken casserole recipe is this Chicken Cordon Bleu Casserole. I've made chicken cordon bleu before, and though it's really tasty, it takes a bit of time to stuff each piece of chicken. This recipe simplifies the process and allows you to easily serve chicken cordon bleu to a table full of guests.
Don't be scared by this nex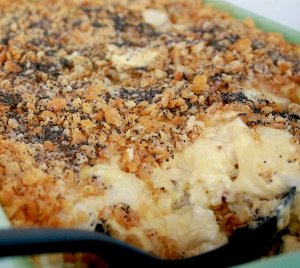 t recipe for Gun Powder Chicken from the blog, Twirl and Taste. It gets its name from poppy seeds, which resemble gun powder. You just need a few ingredients from your pantry and refrigerator in order to make it. Your guests will love this dinner because it's the epitome of Southern comfort food.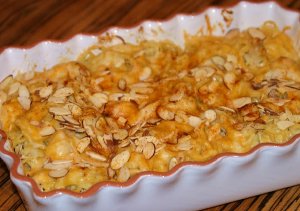 If you're craving pasta with your chicken, then Classic Chicken Tetrazzini is what you should make. Spaghetti noodles accompany chicken and bell peppers. Add cheese and sliced almonds on top for a great finishing touch.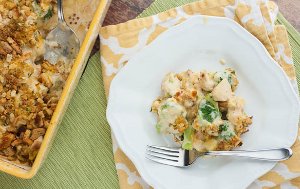 Chicken Divan Casserole is a convenient recipe that you can't afford not to have. In just a few simple steps, your casserole will be formed and ready to go into the oven. This will give you time plenty of time to get ready for your guests – clean the house, make a dessert, take a nap – whatever you need to do.
If you'd like to make a healthier casserole for dinner, then opt for this Creamy Company Chicken Casserole from our friends at FaveHealthyRecipes. It uses whole grain pasta, veggies, and reduced fat dairy products. It's also made in the slow cooker, so you can prepare it well in advance. This is definitely an awesome recipe.
So, there you have it: six wonderful chicken casserole recipes to serve to a crowd. I'm sure you'll find one that suits your needs. I hope you enjoyed these recipes and decide to make them for your friends and family.
What's your go-to meal to make for company?
Latest posts by AllFreeCasseroleRecipes
(see all)