Between all of the booze and late night McDonald's runs money seems to go quickly when you're a college student. Real food seems to always be an afterthought, and you're stuck eating whatever you can scrounge up. There were many times when my budget restricted me to Ramen for weeks. Because everyone at Recipechatter.com knows what it's like to be a poor college student, we've decided to compile some of the tastiest Ramen recipes and mug cake recipes. These recipes will take you from dinner to dessert before your Netflix has time to switch to the next episode. I mean it will take you from dinner to dessert so quickly you won't have to miss out on any quality studying time.
Ramen Recipes
No judgement on what I'm about to say, but I love Ramen Noodles. I think they are super tasty, and I still eat them from time to time while watching trashy television in my pajamas at 3 p.m. to feel like I'm back at college. So when I saw all of these recipes I was pumped. They are so good and make you feel a little bit better about yourself when you are eating Ramen for the sixth day in a row.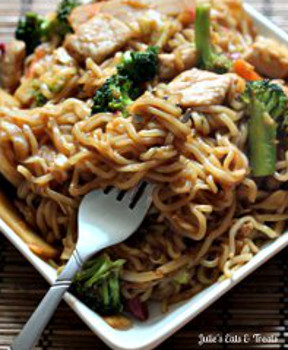 30-Minute Ramen and Pork Stir Fry
Ramen Noodle Summer Salad
Ramen Noodle and Beef Skillet
Poor Man's Asian Beef and Noodles
Beefed Up Ramen Noodle Bake
Overnight Ramen Chicken Salad
Old School Ramen Chicken Soup
Ramen Vegetable Soup
Ramen Noodle Sunflower Seed Salad
Fajitas Ramen Salad
Mug Recipes
If you are in college then you already know this, but if you are a Freshman let me tell you; college weight gain is a real thing. I want you all to learn from my mistakes, and make these adorable, reasonable sized mug cakes instead of the whole cake. If you make a whole cake you will eat it all and you will become so fat your parents won't recognize you when they come for family day. I mean, that never happened to me or anything, just you know knew a guy who knew a guy…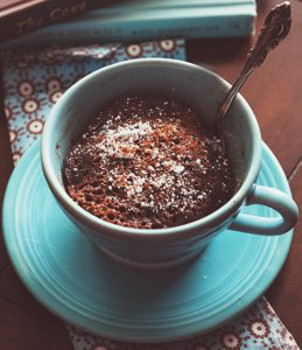 5-Minute Chocolate Cinnamon Mug Cake
3-Minute Cinnamon Roll Mug Cake
3-2-1 Mug Cake
2-Minute Chocolate Caramel Mug Cake
5-Minute or Less Banana Mug Cake
5-Minute Coffee Cake in a Mug
Peppermint Brownies
Bonus Mason Jar Recipes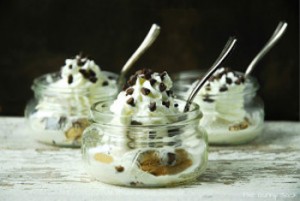 Hey guys, guess what?? Mason jars aren't just for holding your alcoholic beverages anymore! These easy mason jar recipes are absolutely delicious, and will totally fool your parents into thinking you are responsible and have learned to cook when they come to visit. Try them out next time they are on campus and you need to ask them for more money. Parents always respond positively when they think their child has developed a new skill.
Because every student needs to have a few good pizza recipes in their back pocket, check out this Pizza Roll Ups Recipe + More Homemade Pizza Recipes collection. You'll thank me later.
What school will you be attending this fall? Any Hoo-Hoo-Hoosiers out there?
Latest posts by RecipeLion
(see all)