When you think of summer, what comes to mind? Swimming pools, refreshing drinks, casseroles…Yep, you read that right. We at AllFreeCasseroleRecipes think casseroles are perfect for summer. Now, we know that you're probably not buying it. After all, aren't casseroles best during the colder months? While that may or may not be true, there's no doubt that summer is a prime time for making food to bring to parties, potlucks, and more.
If you're anything like us, you're super busy and want easy recipes that are quick, but delicious. Especially when you're asked to prepare a dish to pass, quick and easy are essential. You want a dish that people are going to rave about, right? While side dishes aren't always the stars of the show, side dishes are almost always winners. They go with everything, so you really can't lose. That's why we love our brand new eCookbook, Cooking Vegetable Side Dishes: 9 Easy Casserole Recipes.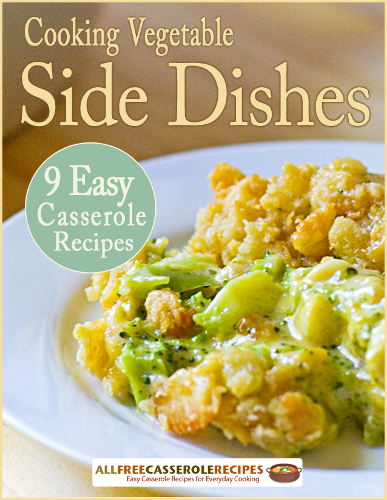 This free eCookbook is full of reader-favorite recipes for vegetable side dishes. All of these recipes are simple, easy, and delicious. There are cheesy bakes and rice casseroles, all featuring your favorite veggies. If you're a fan of broccoli, zucchini, or corn, this is a must-read. There are tons more veggies included in this eCookbook, too! You're sure to find something that will be a knockout at any social gathering. These recipes are so easy that you could even make them for a quick dish to accompany your weeknight meal.
Take a sneak peek inside our brand new, free eCookbook:
Everyday Easy Side Dishes
These side dishes are easy enough to make any day of the week, but are still impressive enough to make for a special occasion. Our favorite is the Corn Casserole. It's like a cornbread casserole, but with a kick!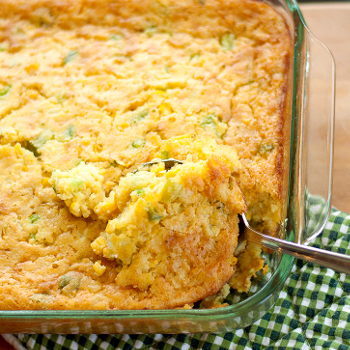 Seasonal Side Dish Recipes
Fresh produce always tastes better when it's in season. This recipe for Crack Potatoes with Asparagus is exactly what it sounds like. Well, sort of. It has hash browns, bacon, asparagus and ranch flavor. It's so addictive.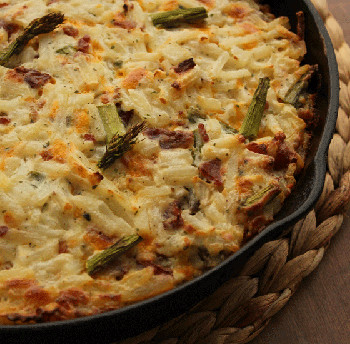 Simple Rice Side Dishes
Rice is a great go-to dish because everyone likes it and it's always satisfying. Find a tasty way to use that zucchini that's on sale with the Zucchini Rice Casserole featured in this eCookbook. Flavorful veggies and tender rice make for one amazing side dish.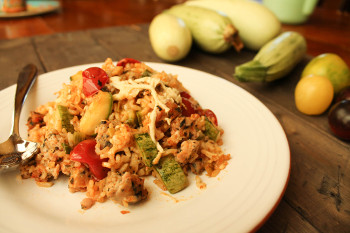 Now that you've gotten a taste of the recipes in the free eCookbook, Cooking Vegetable Side Dishes: 9 Easy Casserole Recipes, check out the video below to see what other recipes are included.
What is your favorite vegetable and why?
Latest posts by AllFreeCasseroleRecipes
(see all)