Quinoa (pronounced keen-wah) is a rising star in the culinary world, and for a good reason. This nutritious food is a complete protein and is a good source of dietary fiber and calcium. Did I mention it's gluten free? The nutritional value of quinoa makes it a great addition to a healthy diet. A new year is starting, so why not introduce a new food to your kitchen?
Another characteristic of quinoa is its versatility. You can can eat quinoa for breakfast, lunch, or dinner. There are even desserts that use quinoa as an ingredient. Quinoa is classified as a psudocereal, but it's helpful to think of it as similar to a grain in flavor. Like breads and pastas, foods made out of wheat, quinoa doesn't have a strong flavor of its own, meaning that you can pair it with lots of other foods that have a more distinctive flavor. You can sneak some quinoa into almost any dish, you just have to be a little creative. These recipes should give you a good idea of the many potential uses of quinoa.
It turns out that quinoa is a great way to spice up your salad at lunch.  This Mediterranean Quinoa Salad is a new lunch or side solution that's delicious and easy to make. You won't want to miss this healthy choice.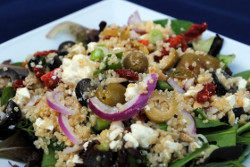 Speaking of sides, this Carrot and Parsnip Soup from Brittany at Eating Bird Food also uses quinoa.  That's right, quinoa in soup!  This hearty soup can be either a main course attraction or a side dish.  The quinoa makes it a filling dish, so you can put this dish to work in many situations.
Quinoa is even wriggling its way into the world of baking as a way to make recipes like muffins and scones more hearty and nutritious.  These Quinoa Pumpkin Muffins are sure to astound your family with a full flavor paired with an ability to provide energy and general good feeling.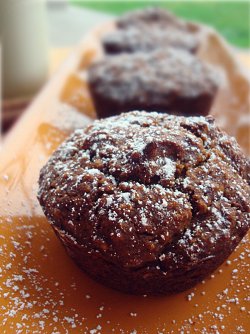 It's fitting, I think, to end a post about the diverse uses of quinoa with a versatile dish; this Crustless Quinoa Quiche, from Tali at Tali's Tomatoes, can be served at any time of the day and can be served hot or cold.  If you're not sure what to make, this easy recipe is a great place to start.
Have you cooked anything with quinoa?
Latest posts by FaveGlutenFreeRecipes
(see all)