I don't know about you, but I have always enjoyed the Southwest Chicken Egg Rolls as an appetizer when we go out to eat. They are little morsels of flavors that never seem to be enough. I could eat them as my main course but the Chili's appetizer recipe is usually three or four mini sized roll-ups, since it's meant for sharing. That's why it's great to make this Copycat Chili's Southwest Egg Rolls recipe at home and eat as much as you want!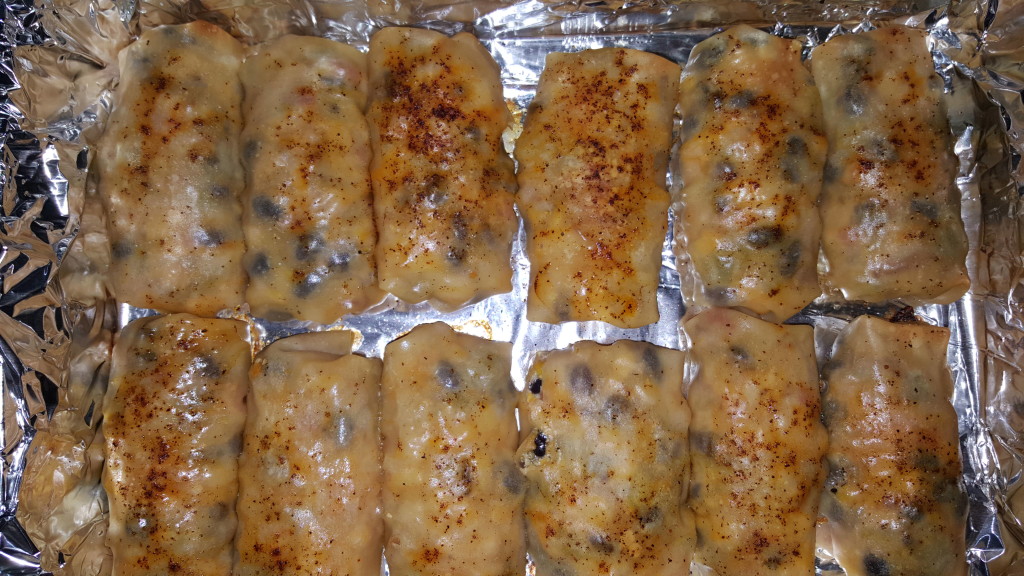 After cruising through my pins on Pinterest, I noticed the options for these delicious little snacks usually meant frying. If I was going to make these at home, I wanted to change it up. I was going to make a baked egg rolls recipe instead. Let me tell you, they are just as yummy and you have less guilt when you eat that second helping!
Egg Roll Recipe: Copycat Chili's Southwest Egg Rolls
Ingredients:
12 ounces shredded cooked chicken
8 ounce container sour cream
1/2 cup shredded pepper jack cheese
1/2 cup shredded cheddar cheese
1/2 cup corn kernels
1/2 cup black beans
2 minced garlic cloves
1/3 cup salsa
1 tsp. cumin
1/4 cup grapeseed oil
Fresh squeezed lime juice
Salt & pepper to taste
For added heat, chopped serrano pepper
Egg roll wrappers
Instructions:
I started with leftover baked chicken thighs. You can use whatever part you like, but I used the thighs since they are a meatier and juicier piece. I removed the skin and shredded them.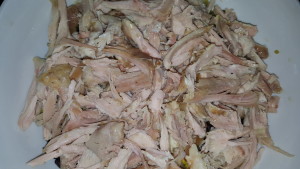 Drain canned corn and black beans.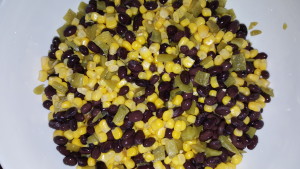 I added low fat sour cream, shredded pepper jack & cheddar cheese, canned corn that I drained, black beans that were drained and rinsed, salsa, cumin, lime juice, salt & pepper. I mixed it all up in one bowl and set it aside. The fact that its one bowl is a big deal to me. Easier cleanup and it can be done while it bakes.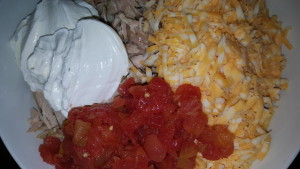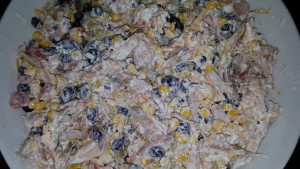 Now you can choose between two options. Egg roll wrappers or tortillas. For this recipe, I am using egg roll wrappers for a flakier spin on the traditional crunch.
Before you start to stuff and roll them, get a small saucepan and add the oil and minced garlic. Put it over medium heat for a few minutes until it starts to smell wonderful.
Turn off the heat and set the saucepan aside. Typically these are deep fried but since we are baking them, we will brush them with the garlic infused oil before popping them in the oven.
As you begin to stuff and roll them, place them seam side down on a baking sheet.
Sprinkle with chopped cilantro for added flavor and color.
Bake at 350 degrees til they are golden and crispy!
Plus: Avocado Dipping Sauce
For the avocado crema dipping sauce, mash up ripe avocados and mix with low fat sour cream, salt, pepper, lime juice and chili powder. This part you can mix to taste since each avocado is a different size and you can amp up the heat as much as you like. I gotta warn you…this crema is addicting and can be added to lots of dishes so don't say I didn't warn you!
More Chili's Copycat Recipes
Enjoy!
What's your favorite thing to order at Chili's?
Latest posts by Rosina Motta
(see all)