Is there anything Chipotle doesn't get right? From their famous burrito bowls to that (yes, we know it's extra) rockin' guacamole, all of their food is so fresh. They don't skimp on anything,
including their delicious, warm, never-stale tortilla chips – which always seem fresh from the fryer.
We're obsessed with easy copycat recipes for all of our Chipotle favorites. Not long ago, Chipotle released their recipe for how to make Chipotle guacamole, and we were all over it! We tried it ourselves, and it's the real deal. However, you can't have the full experience at home without getting the chips right, too. We decided to complete the set by developing our own copycat recipe for Lime Tortilla Chips in our test kitchen.
If you've never made homemade tortilla chips before, you're in for a treat. Not only are they extremely easy to make, but they smell amazing fresh out of the oven. Best of all, it takes barely any time. With 15 minutes of prep and 15 minutes of baking time, you'll be saying "Holy Guacamole!"
See just how easy this Copycat Chipotle recipe can be with our video:
Copycat Chipotle Recipe: Lime Tortilla Chips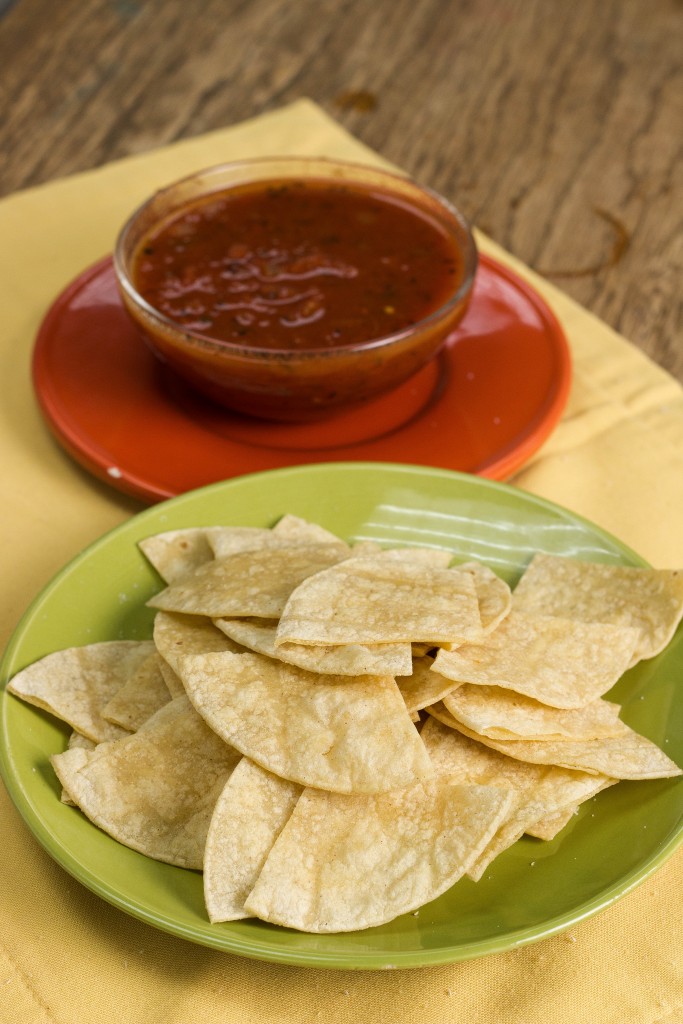 Ingredients:
9 White Corn Tortilla Shells
6 tablespoons of Bacon Fat, warmed
¼ cup Lime juice
2 teaspoons of Kosher Salt
Instructions:
Preheat oven to 350 degrees.
Prepare Bacon fat and set aside.
Combine salt and lime juice in a bowl.
Cut tortillas into triangles.
Brush both sides of tortilla pieces with bacon fat.
Brush both sides of tortilla pieces with lime juice mixture.
Arrange tortilla pieces on a sheet pan.
Bake for 15 minutes, flipping over halfway.
Repeat until all pieces are baked. Enjoy!
What's your usual order at Chipotle?
Latest posts by AllFreeCopycatRecipes
(see all)