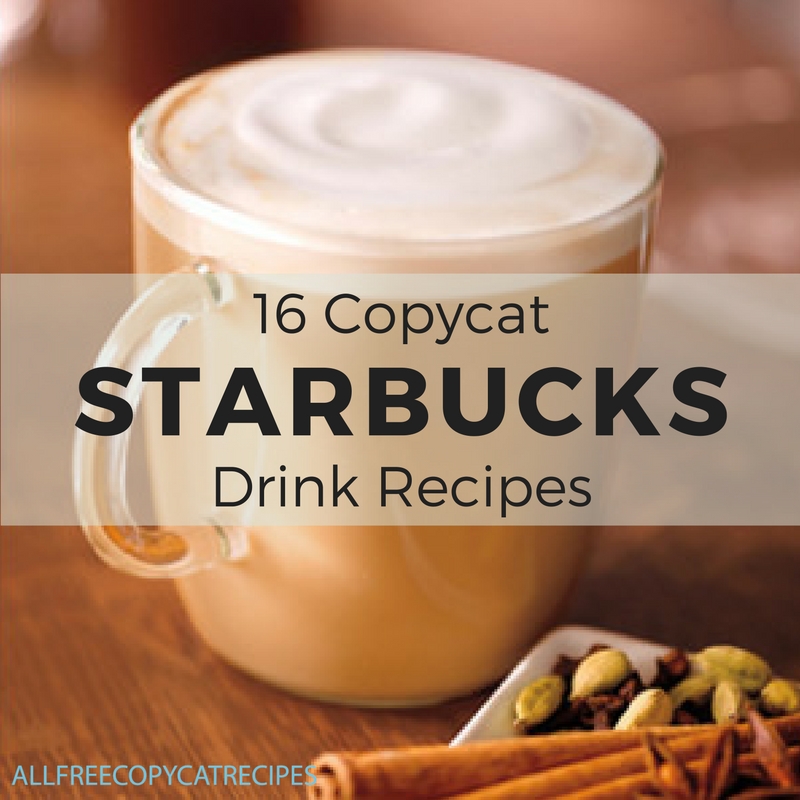 Whenever I go to Starbucks, I have a tendency to just buy the same boring, plain coffee over and over again, but every now and then one of their special seasonal lattes or frappuccinos will catch my eye, and I just can't help but order it. There's really nothing quite like a latte with a burst of peppermint in the winter or their ever popular s'mores latte in the summer that makes you feel like you're sitting by a bonfire.
The only problem with ordering Starbucks is that, over time the price of those drinks starts to add up. If you're like me, you simply can't go without your coffee, so the best way to get your quick Starbucks fix is to learn how to recreate Starbucks drinks at home! It's so much easier than you would think, and once you master your favorites, you'll notice how much money you're saving! Check out these 16 Copycat Starbucks Drink Recipes, and learn how to make your favorite copycat drinks.

Plus: Click here to download our free printable PDF that will give you all the basics for making your own Starbucks copycat recipes. Print it off and stick it on the fridge or keep it next to your coffee pot for when those Starbucks cravings hit. With recipes link the salted caramel mocha and the green tea frappuccino, you'll have a drink for any time of the year.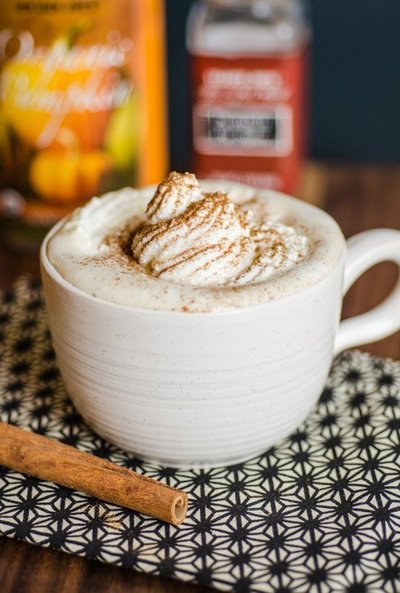 Warm and Cozy Drinks
From the peppermint lattes to salted caramel mochas and the famous (and notorious) PSL, I've rounded up all of the best warm drink recipes from Starbucks to help you turn your kitchen into a cafe. Snuggle up with a blanket, a good book, and one of these drinks, and you'll be sipping your way to coziness in no time.
1. Copycat Starbucks Caramel Creme Brulee Latte
2. Copycat Starbucks White Hot Chocolate Steamers
3. Copycat Starbucks Peppermint Latte
4. Better than Starbucks Cinnamon Sugar Toast Latte
5. Homemade Salted Caramel Mocha
6. Starbucks Chai Tea Latte Copycat
7. Homemade Starbucks Pumpkin Spice Latte (the one and only)
8. Homemade Starbucks Eggnog Latte
9. Homemade Starbucks Gingerbread Latte
10. Copycat Starbucks Hot Chocolate
Nice and Cool Drinks
Save a trip to the local Starbucks with these chilly Starbucks copycat drink recipes. They're simple to make, and they're the best way to get a sweet and refreshing drink without paying an arm and a leg for the same drink.
11. Starbucks Copycat Vanilla Bean Frappuccino
12. Copycat Starbucks Green Tea Frappuccino
13. Copycat Starbucks Green Tea Lemonade
14. Starbucks Unicorn Frappuccino Copycat – You can't order this anymore, but we've got the recipe!
15. Copycat Starbucks Caramel Frappuccino
16. Copycat Starbucks S'mores Frappe Recipe
What do you order at Starbucks?
Let us know in the comments!
Latest posts by AllFreeCopycatRecipes
(see all)