For me a frappucinno or iced coffee from Starbucks is the ultimate treat on a warm summer day. When my mornings are too hot for my usual cup of coffee, I'll usually run to Starbucks for that quick iced coffee or sweet frappuccino. However, my habit is getting expensive, and I've begun making frappuccinos in my own home before work. The Copycat Starbucks Vanilla Bean Frappuccino recipe is my favorite, and judging by its popularity on RecipeChatter, it's yours too! Though I love my frappuccino recipe, I've begun to search for another (lower calorie) iced coffee recipe that will satisfy my Starbucks craving, cool me down, and deliver that much kick that I need in the mornings. Because I knew that you all loved the Copycat Starbucks Vanilla Bean Frappuccino, I thought that you might enjoy my list of iced coffee recipes that I love. Enjoy!
Your Favorite Copycat Starbucks Vanilla Bean Frappuccino
This is your absolute favorite drink recipe on RecipeChatter, and we think that you have great taste, because this is one of our favorites as well! This copycat Starbucks frappuccino recipe is the perfect drink to help you cool down during these warm summer months. It's super easy to make, so what are you waiting for? Start blending!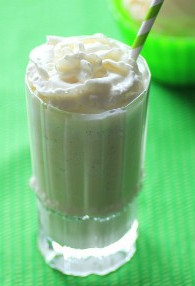 Copycat Starbucks Vanilla Bean Frappuccino
Iced Coffee Recipes Perfect for Summer
Since it is summer, aka bikini season, I need to be careful about my calorie intake. Since my beloved Starbucks frappuccino recipe is not especially "skinny," I started looking for iced coffee recipes that I would like just as much, but with fewer calories. After a long search, I think I've found them. And let me tell ya, they are good! Try them out for yourself, I know you'll love them!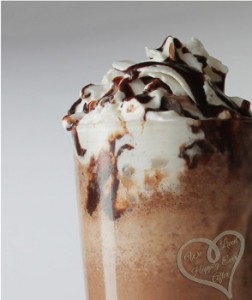 4-Ingredient Copycat Chai Tea Frappuccino
Hot Chocolate Peppermint Coffee Coolatta
Mocha Coco Chilled Coffee from CaramelMoments.com
Coffee Stout Float from SomeKitchenStories.com
Affogato al Caffe Ice Cream with Coffee from ChristianasCucina.com
Blended Chocolate Coconut Iced Coffee from RunningToTheKitchen.com
Frappe Coffee Recipe from CookingLSL.blogspot.com
BONUS Coffee Recipes
Because I know that one can never have too much caffeine, I've added another RecipeChatter fave. This collection of iced coffee drinks has tons of great drink recipes that will help keep you cool and caffeinated this summer.
The Best Copycat Iced Coffee Recipes to Cool Down With This Summer
For more great summer drink recipes check out this 18 Summer Drink Recipes: Drink Up and Cool Down collection!
What's your favorite thing to drink in the summer?
Latest posts by RecipeLion
(see all)