This past week, the editors of AllFreeCopycatRecipes.com and FaveHealthyRecipes.com had the pleasure of attending a sneak peek tasting of Corner Bakery Cafe's new menu items. The delicious recipes we sampled make their nationwide debut April 29th. The new healthy recipes features incorporate superfood trends like kale & quinoa. The new food items we tasted centered on Southwestern ingredients that were loaded with flavor. Corner Bakery is also launching new, fresh smoothies. The Orange Carrot Ginger and Four Berry Smoothies were refreshing and delicious. The best part is that each smoothie has 4 servings of fruit!  We learned eating healthy, doesn't mean you have to sacrifice taste.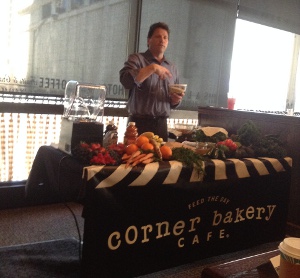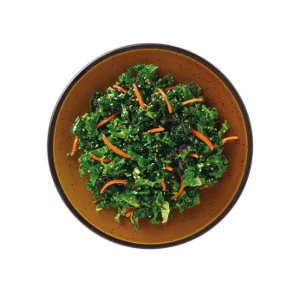 Ingredients:
8 oz. Kale, clean and cut into wide julienne pieces (use a variety for color & texture)
4 oz. Carrots, shredded
3 Tbsp. Sesame Seeds, toasted
3 oz. Asian Dressing (ginger soy flavor profile)
Instructions:
1. Mix julienne kale, shredded carrots and toasted sesame seeds.
2. Bring the dressing to a boil and toss with other items.
** Make an entrée salad by adding additional vegetables, tofu, chicken, shrimp or beef.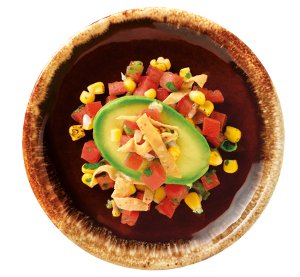 Ingredients:
2 cups Plum Tomatoes, diced
1 cup Corn (thawed or grilled, removed from the cob)
1 – 2 Jalapenos, minced
½ cup Red Onion, minced
2 – 3 Fresh Limes, juiced
3 Tbsp. Olive Oil
1 tsp. Kosher Salt
3 Tbsp. Cilantro, chopped
4 – 6 Avocados
Instructions:
1. Mix all ingredients except avocados together and let sit for at least 30 minutes.
2. Spoon half of the salsa on to a plate (drain liquid if necessary).
3. Cut each avocado in half or in quarters and arrange on top of the salsa.
4. Spoon additional salsa on top and sprinkle with tortilla strips and cilantro.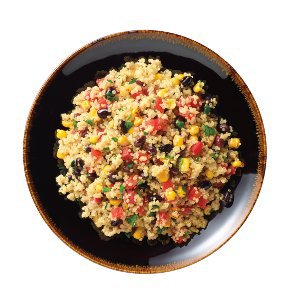 Ingredients:
4 cups Quinoa, cooked
¾ cup Black Beans, canned
2 – 3 Plum Tomatoes, diced
1 cup Corn (thawed or grilled, removed from the cob)
1 Jalapeno, minced (remove seeds)
¼ cup Red Onion, minced
2 Tbsp. Cilantro, chopped
2 – 3 Limes, juiced
3 Tbsp. Olive Oil
Salt, to taste
Instructions:
1. Cook quinoa according to directions on the box.
2. Rinse black beans and mix with quinoa, tomatoes, corn, jalapeno, red onion and cilantro.
3. In a separate bowl, whisk the lime juice, olive oil and salt together and add to the quinoa mixture.
Win a $25 Dollar Gift Certificate to Corner Bakery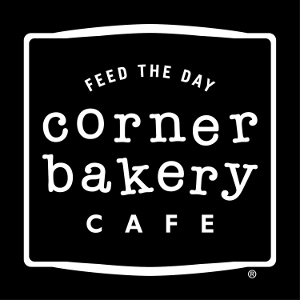 Enter to win your chance to try Corner Bakery's new menu for free! We are giving away 4 $25 gift certificates to Corner Bakery Cafe. You can sample any of the new items or classic dishes. All you need to do to enter is answer the question below.
The Fine Print:
Contest open to US and Canada residents 18+.
Leave a comment on this blog post answering the question below to enter.
One comment per person, please answer the question below.
You have until 11:59pm ET next Monday, May 5, 2014 to enter the contest.
We'll be picking four winners, so be sure to check your email frequently to see if you're one of them!
What is Your Favorite Corner Bakery Menu Item?
Latest posts by AllFreeCopycatRecipes
(see all)