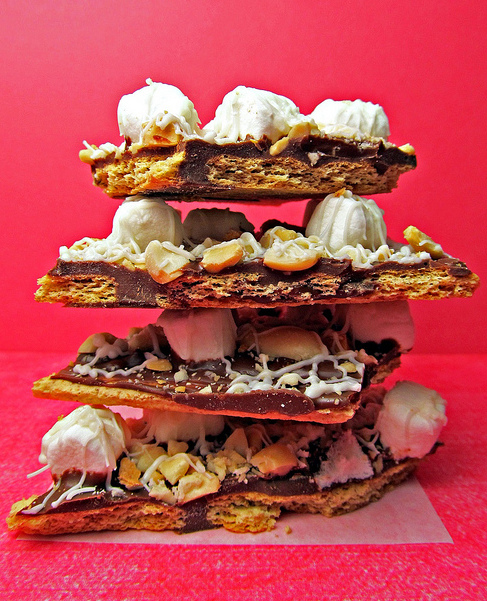 When we think of crackers, the last thing we think of is making candy with them. We think of cheese and crackers or crumbling crackers in a big bowl of soup, but not candy. It's unheard of. It's as crazy as human sacrifice or dogs and cats living together. It's mass hysteria! Well, that's about to change. We've put together a collection of super easy homemade candy recipes made from our crumbly friend, the cracker. You're never going to look at crackers the same way after seeing all of these delectable treats.
It's hard to believe that a simple cracker is behind some of the easiest and best dessert recipes out there. These homemade candy recipes are a perfect little snack when you want something sweet that won't fill you up. Topped with chocolate or some of your favorite toppings, they are ready before you know it. Serve them at your next party or just make them for a sweet snack for the family. It's time to get crackin' at these fabulous recipes.
 Cracker Candy Recipes
Which one looks the best to you?
Latest posts by RecipeLion
(see all)