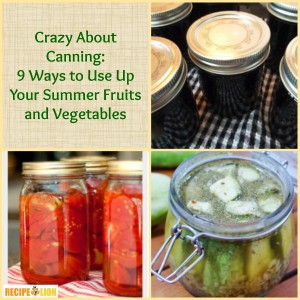 I know we all hate to be reminded, but summer is winding down. Some of my favorite foods are summer fruits and veggies, so I always get disappointed around this time of year when they go out of season. Fresh blueberries, peaches, tomatoes, and cucumbers (among many others) will soon disappear from the grocery store shelves. Even when they do show up, they definitely don't taste as fresh and delicious as they did at the peak of their season. That's why canning – whether it's by pickling a vegetable or turning fruit into jam – is the best way to get those summer flavors all year long!
This is the perfect time to start canning because you can easily use up those summer fruits and vegetables sitting around your kitchen that are about to go bad. If those giant containers of blueberries that you purchased last week are starting to get mushy, cook them down and turn them into jam. Did you just buy your last watermelon of the season, but realize you couldn't possibly finish it because you're so tired of watermelon? Try pickling the rind. Recipes for all of these ideas and more are in the collection below. You can always preserve your fruits and veggies with these easy recipes!
Best of all, these easy canning recipes make wonderful gifts for the fall. Whether it's a beginning of the school year gift for a teacher, a Halloween party give-away, or a simple reminder that you're thinking about someone as the months turn cold, these canned recipes are sure to brighten anyone's day. Just make sure you don't wait to make these recipes! Most of them need to sit for a few weeks before they are ready to eat.
Pickled Fruits and Vegetables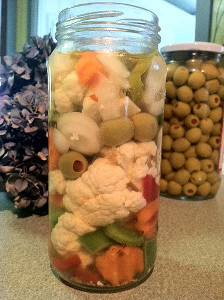 Most of these aren't recipes for pickles as you know them. Of course, you can find a traditional cucumber pickle recipe in the bunch, but the others range from sauerkraut to pickled watermelon rind. These recipes take the tangy flavors characteristic of pickling and take them to the next level. Whether you have leftover cauliflower, tomatoes, or cabbage, you will find a use for them with these delicious canning recipes.
Homemade Italian Giardiniera Mix (shown)
Watermelon Rind Pickles from Lamberts Lately
Jam and Jelly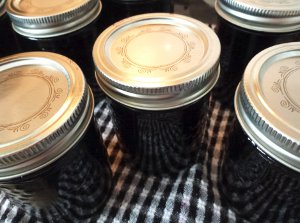 Imagine your favorite flavor of jam from your childhood. Well, now you have all the resources you need to make it! These easy jam and jelly recipes will guide you through the process with several different methods, so you can decide which flavors and processes work best for you. Whether you want to make cranberry sauce for a future Thanksgiving feast or peach jam with leftover fruit from the season, you'll find all the guidance you need with these recipes.
Homemade Jellied Cranberry Sauce
Old Fashioned Strawberry Jam from Happy Money Saver
Peach Freezer Jam from Mom! What's for Dinner?
What is your favorite summer fruit or vegetable to preserve?
Latest posts by RecipeLion
(see all)