If you haven't noticed by now, tater tots are in again. Seriously, tater tots haven't been this cool since Napoleon Dynamite and that's good news for you. Why? Because tater tots are cheap, tasty and easy to incorporate into everyday meals. One of the most delicious ways to use tater tots is to make a tater tot casserole. There are tons of different variations out there and they are all quick and easy to prepare. In fact, we've been loving the new free eCookbook from AllFreeCasseroleRecipes that shows you how to make tater tot casseroles.
Easy Tater Tot Casserole Recipes: 12 Ways contains full recipes of mouthwatering dishes like the Taco Tater Tot Bake (pictured below), which has a Mexican flair to it, or the Doggie Tot Casserole that has a unique combination of tater tots and hot dogs. These aren't the boring tater tot casseroles that we've become accustomed to. These are gourmet tater tot casseroles that you can have fun eating.  You've never seen tater tot casserole recipes like these before, but we promise that you will become instant fans of tater tots after trying these insanely easy recipes.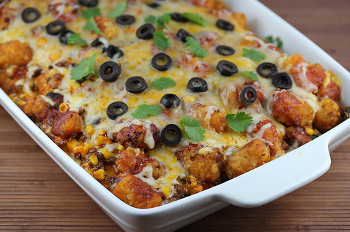 Personally, we love tater tots because of how versatile they are. You can eat them with practically anything and their potato goodness gives a dish great texture and taste. Pair tater tots with a couple simple ingredients and you've got a side dish. Pair them with some meat and you've got a satisfying meal. You can also serve them at any time of the day and they will be guaranteed crowd-pleasers, especially if they're in a cheesy tater tot casserole.
We're not the only ones who are obsessed with tater tots, either. Pinterest has been exploding with tater tot casserole recipes that are cool variations on the classic recipe. One of our favorites is The Black Peppercorn's Buffalo Chicken Tater Tot Casserole because it is so unique. And because we love buffalo chicken anything. Another yummy Pinterest top pick is Tammilee Tips's Tater Tot Casserole that's made in the slow cooker. Slow cooker recipes are super easy and, somehow, things made in the slow cooker always seem to taste better.
So go ahead and try some of the most popular tater tot casserole recipes to see what all of the fuss is about. You just might get as obsessed as we are, but don't say we didn't warn you.
Most Popular Tater Tot Casserole Recipes
1. Cowboy Tater Tot Casserole – This reader-favorite tater tot casserole has ground beef, corn and cheese. Featured in the new AllFreeCasseroleRecipes free eCookbook!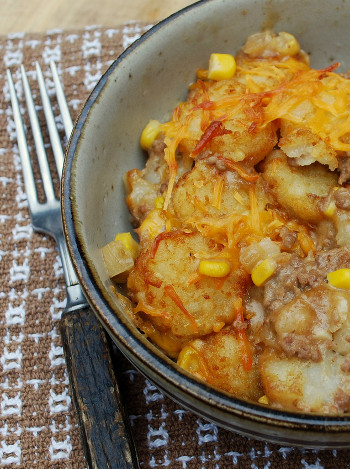 2. Twisted Tater Tot Casserole – Ground beef, bacon, bell peppers and French-fried onions make this a unique tater tot hotdish. Featured in the new AllFreeCasseroleRecipes free eCookbook!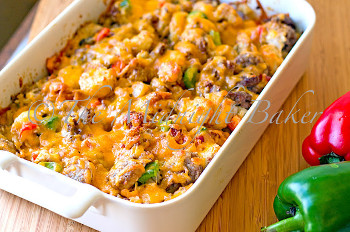 3. Creamy Cheesy Tater Tot Casserole – This makes a great side dish with its tater tots covered in a savory cheese, ranch dressing and cream of mushroom sauce.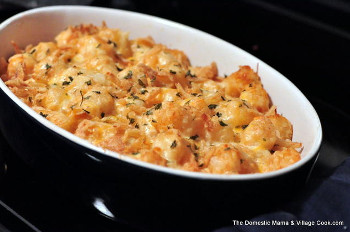 4. Fajita Tater Tot Casserole – Mexican flavors of black beans, bell peppers and enchilada sauce star in this zesty tater tot casserole.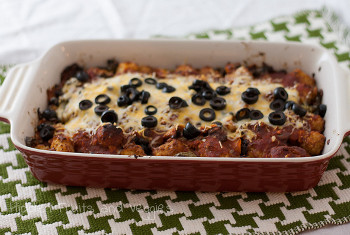 5. Lighter Tater Tot Casserole – This ground beef and tater tot casserole has everything you love without the extra calories.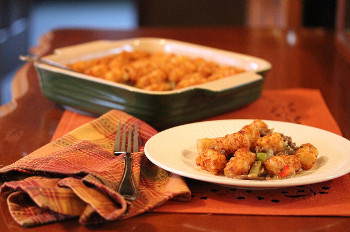 Even though everyone is talking about all of the new things you can do with tater tots, sometimes nostalgia gets the better of you and all you want is Grandma's tried-and-true tater tot casserole.
Do you have an old family recipe for tater tot casserole that you've been using for years?
Latest posts by AllFreeCasseroleRecipes
(see all)