Hi there! Today, we're excited to share a nutty twist on a favorite breakfast treat. Monkey bread is probably every kid's favorite, or at least it was always one of mine. I've always been a big breakfast fan and I will happily get up on the weekends and make a variety of waffles, French toast and pancakes, but this crescent roll monkey bread with pecans should definitely be on the list too. Find more easy breakfast ideas here on RecipeLion.
If you don't like nuts, you can totally skip that part, but I loved it in combination with the sweet and sticky cinnamon dough. Of course, kids may not be thrilled to see nuts in their breakfast, so I'll leave that up to you to decide. Either way, this is a super easy recipe to make for Saturday mornings and the leftovers will last you even longer!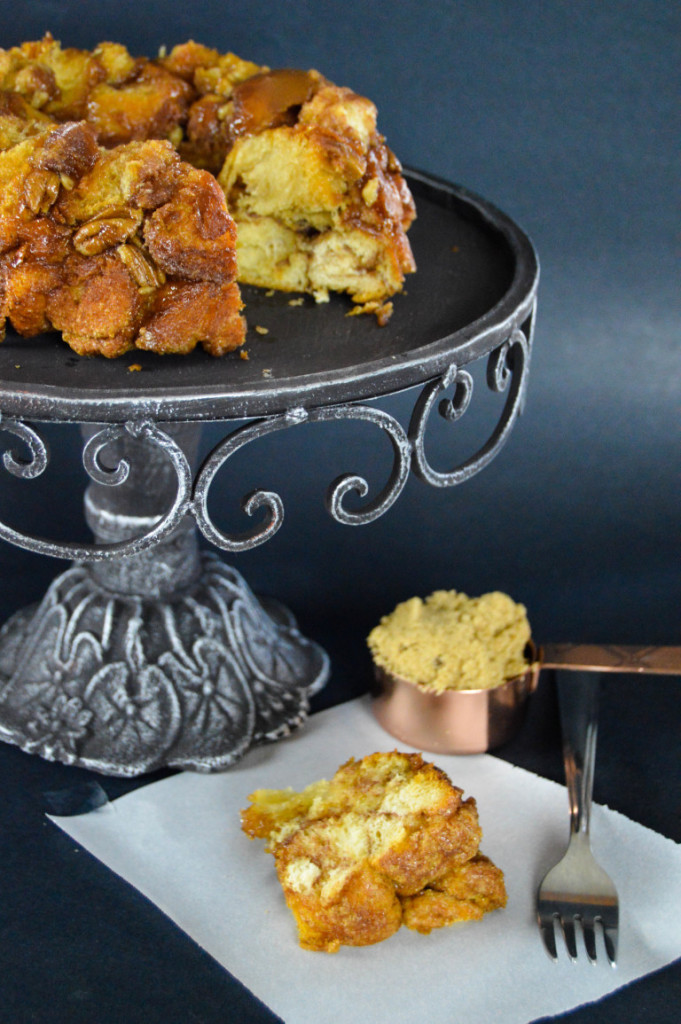 Crescent Roll Monkey Bread with Pecans
Ingredients:
2 8 oz. cans of crescent rolls
½ cup granulated sugar
1 tsp ground cinnamon
¼ tsp nutmeg
4 tbsp butter, melted
1/3 cup brown sugar
Chopped pecans (optional)
Instructions:
Preheat the oven to 350 degrees and spray a small Bundt pan with cooking spray (you can also use a muffin pan and adjust the bake time).
If using nuts, chop them into small pieces and set aside.
When you unwrap the crescent rolls, they look like a rectangle with multiple perforated triangles. Lay them out on a cutting board, pinch together the perforated areas and use a pizza cutter or knife so cut about 12 strips from each piece of dough. Then cut those in half, making about 24 pieces each. Since the pieces are thin and rectangular, I like to wad them up a little so they look more like balls of dough (or a biscuit or something).
In a large Ziploc bag, combine the sugar, cinnamon and nutmeg and shake it up a bit. Add in the pieces of dough (just a few at a time, if needed) and shake until all pieces are coated. Begin placing pieces of dough into the bottom of the coated pan.
Then sprinkle some chopped pecans over the first portion of dough. Then arrange the rest of the dough on top and add more nuts. Note, it should only be about half full of dough if using a Bundt pan.
Microwave the butter to melt it and stir in the brown sugar. Pour the butter mixture evenly over the dough.
For your own piece of mind, put a baking sheet underneath the the Bundt pan to catch any overflow (sometimes the butter will drip over the top of the pan). Bake for about 30-35 minutes until the edges are browned. Remove and let cool for about 10 minutes before inverting the pan onto a plate or piece of parchment paper. Cut with a knife or just let everyone grab at the individual pieces.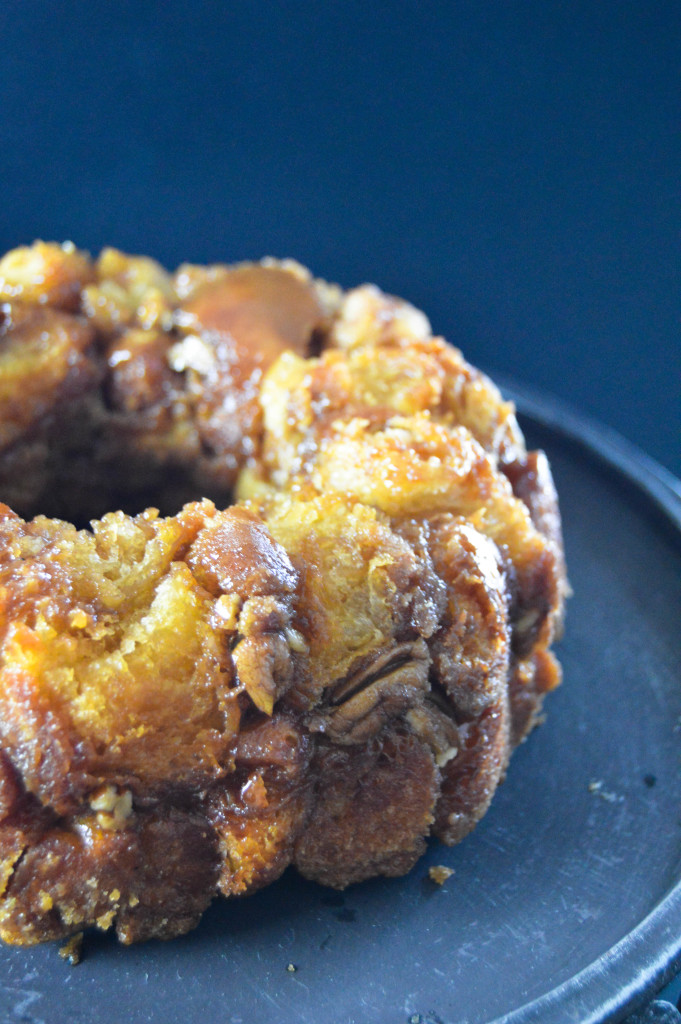 This is sure to be a Saturday morning favorite, especially if you have little kiddos in the house! Enjoy!
What's your perfect breakfast?
Latest posts by Holly Wade
(see all)