These days, deep frying anything – especially fried chicken – is an art. Just ask a Texan.
Abel Gonzales Jr., deep frying champion of Texas, said in a recent interview: "Anybody can dump something in a fryer. But there is a skill involved. Like, if you want to fry a watermelon piece, and you just put it in, it won't hold its shape. You're going to have to protect it, or coat it with something, and you're going to have to refrigerate it when it comes out of the fryer. Then there's the rising agent — cornstarch, or baking powder, or cornmeal with flour. There's a whole process you have to learn."
However, if you're a true fried food lover, don't let that intimidate you – take it as a challenge! We're nearing state fair season, but there's no reason to wait when you can experiment with all kinds of amazing fried foods at home.
At FaveSouthernRecipes.com, we've got it all – from secret home recipes like Aunt Ethel's Fried Chicken to restaurant favorites like Copycat KFC Fried Chicken. Whether your one true love is fried desserts, fried fish or fried appetizers, you can make perfect deep fried foods at home in a variety of ways. Using your oven, skillet or deep fryer, you can get that addicting deep-fried taste whenever you want it with our collection.

Deep Fried Food to Feed Your Obsession: Fried Chicken Recipes and More
Fried Chicken Recipes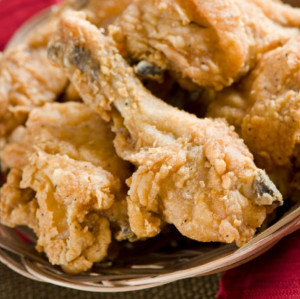 Let's start with the most obvious fried food of all. Fried chicken recipes are a part of southern heritage. You could make a different fried chicken recipe every day of the year! (Note: we don't recommend that…) But we do recommend trying as many as you can until you find your absolute favorite. Check out Southern Staple: 13 Finger Lickin' Fried Chicken Recipes on RecipeChatter!
Fried Dessert Recipes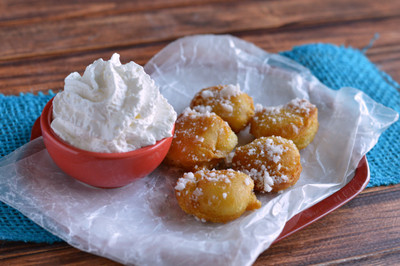 This is where we start to wander toward things that were invented for State Fairs! Every year, someone thinks up a new dessert to deep-fry. At first, everyone is grossed out and says they'd never try it. Then, you see them at the fair, carrying around a Deep Fried Oreo. We just can't help ourselves when it comes to fried desserts, can we?
Fried Fish Recipes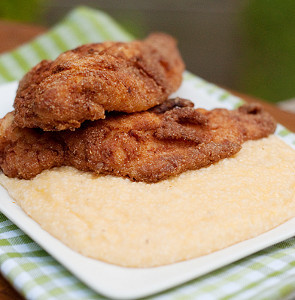 Fried fish isn't strictly reserved for St. Patrick's Day fish and chips, you know. It's delicious year-round! Our neighbors to the south know how to fry up any kind of fish, including catfish. Check out Friday Fish Fry: 12 Fried Fish Recipes on RecipeChatter!
Other Fried Food: Appetizers and More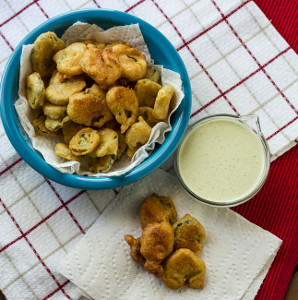 Sometimes you don't want an entire fried meal – that's what appetizers are for! Here are our favorites, along with some oddball fried entrees.
What's your favorite fried food? What's a fried food you've always wanted to try?
Latest posts by FaveSouthernRecipes
(see all)