We're finally 'over the hump' of winter. At least, Groundhog's Day and Valentine's Day are past us, the skies are getting brighter earlier each morning, and we can give ourselves permission to think about warmer days. I don't know about you, but I need a break from winter soups. I really miss summer, and summer food in particular!
Deli salads are a refreshing alternative that often go unnoticed. Whenever I'm bored of my usual choices, I'm excited about the possibility of chicken salad, or tuna salad. They're light, fresh, and tasty. Did I mention easy? These are also really easy recipes. YAY, and also, YUM.
At RecipeLion.com, we have a collection of deli salads that would make July jealous. (I'm not sure what that means, but it sounds good, right?) You can close your eyes, sink your teeth into the best chicken salad sandwich of your life, and pretend that winter is over.
That's it. NO MORE WAITING. Here are the deli salad recipes. Eat them, love them!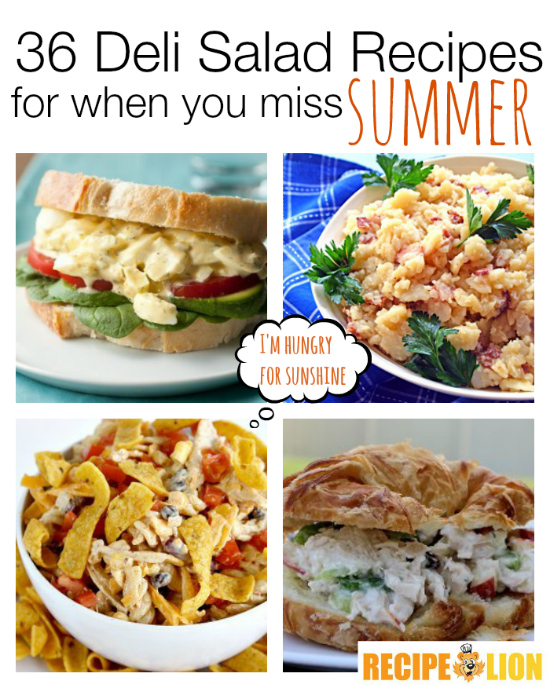 Let's take a minute and look at them: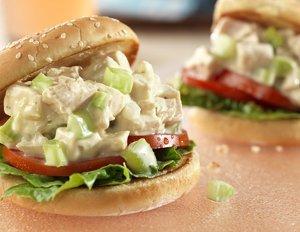 My work here is done. Just kidding, here's even more deli salad recipes!
If you're thinking, "more, give me MORE deli salads!" — we have a deli salad category on RecipeLion.com. YAY. Be sure to check out this new collection.
What kind of deli salad is your favorite?
Latest posts by RecipeLion
(see all)