Across the country, millions of students are moving into their college dorms for the first time. They're figuring out how to arrange their furniture, picking their side of the room and, most importantly, figuring out where to put their refrigerator, microwave, and snacks.
The first few weeks in a dorm are great. You have all of the snacks that your parents bought for you and the all-you-can-eat, buffet-style dining halls have enough food to fill you up for the rest of the day. However, after about a month or so, some students miss the luxury of being able to make their own food. When you get a craving for something sweet while you're trying to study, the very last thing you want to do is walk all the way to your dining hall or late night snack shop. Plus, if your dorm has a kitchen, it's sometimes too much of a pain to sign up for a timeslot to use it. That's where these dorm room desserts come in.
We here at TheBestDessertRecipes.com have collected some of our favorite easy-to-make treats that make for great dorm room desserts. From no-bake dessert recipes to microwave dessert recipes, these treats are great for any college student in need of something sweet. All you need to do is make sure you have these ingredients on hand at all time so that you can make the recipes on a whim!
Dorm Room Desserts: Mug Cakes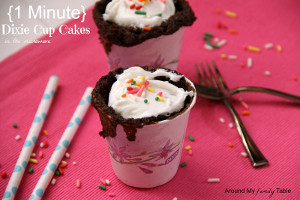 Some mug cake recipes require a full kitchen full of ingredients. So while they may be perfectly portioned and don't require an oven, college students don't have a lot of the ingredients they need to make them. However, these particular mug cakes listed below are college dorm-approved. They require very few ingredients and the ingredients that you do need are easy to keep in a dorm room.
1 Minute Dixie Cup Cakes
2 Minute Coffee Cake in a Mug
Thin Mint Diet Coke Mug Cake (The college student's ultimate dream)
Dorm Room Desserts: No-Bake Candy Recipes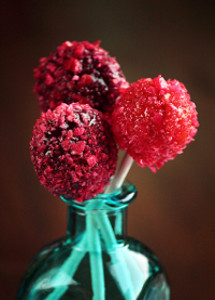 Now, you may be asking yourself "Why would I make my own candy when I could just buy some instead?" The answer is because you can. And because you may have run out of your personal supply and may not want to leave your dorm room to buy some more. Simple homemade candy recipes make for the perfect dorm room desserts. With these recipes, you'll make enough candy to last you a few days and get you through quite a few sugar cravings.
3-Ingredient Butterfinger Bars
Funfetti Cake Batter Fudge
Copycat Harry Potter Honeydukes Acid Pops (Because what college student doesn't like Harry Potter?)
Dorm Room Desserts: Sweet Popcorn Recipes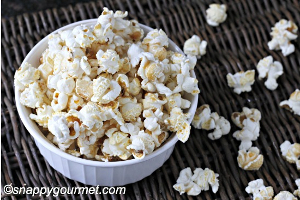 Popcorn is the ultimate dorm room staple. It's easy to make, it'll satisfy your hunger, and it won't weigh you down. But why not take microwave popcorn to the next level by making it into sweet dorm room desserts? On top of satisfying your hunger, they'll also satisfy your sweet tooth. It's really a win-win situation. For some ideas on how to sweeten up your popcorn, check out the recipes below.
Easy Salted Butterscotch Popcorn
Samoa Popcorn (Tastes just like the Girl Scout cookie)
Check out these other blogger recipes for more great ideas for dorm room desserts:
Peanut Butter Chocolate Chip "Chewy" Granola Bars from Bakerita
Chocolate Covered Reese's Rice Krispie Treats from Inspired Taste
Homemade Peanut Brittle from Food Fanatic
What are your favorite dorm room desserts?
Latest posts by TheBestDessertRecipes
(see all)