Fall is by far my favorite season. I love the crisp weather that let's me wear scarves, jeans, and boots. While I love summer since it allows you to go out and enjoy the outdoors, I love the fall more because you can curl up in comfy sweats and sip hot tea while reading a book. You can still go outside; it's not as cold as winter. But you don't have to worry about being too hot. Plus, Halloween, my favorite holiday, is in the fall.  There are just so many different things I love about the season. And one of the definitely has to be the food.
I love pumpkin pie. And apple pie. And all the Starbucks' flavors. Warm, cheesy comfort food. And hot chocolate. The list goes on and on. Autumn is a great season for some delicious food. From apples to sweet potatoes, from corn to cabbage, fall offers an array of delicious foods for you to eat.
Now that I've got you hungry, here are some delicious autumn-inspired recipes for you to try:
This is one super simple recipe that yields some of the best fries out there in under thirty minutes. These Savory Sweet Potato Fries are crispy on the outside and fluffy on the inside, just the way fries are meant to be. Sprinkled with roasted garlic and rosemary, these sweet potatoes are bursting with wonderful flavor.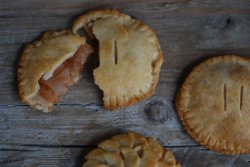 This mini apple pie recipe is a beaut. When you're watching portion sizes, an entire pie can seem too tempting. Downsize and make these Gluten-Free Handheld Apple Pies for a healthier, lower-calorie option to a classic dessert.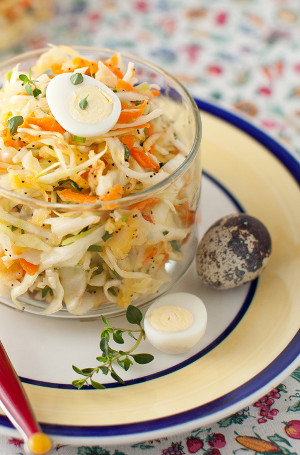 This simple Cabbage Salad with Sunflower Oil is sure to please all who eat it. You'll find it's perfect for a healthy lunch option or served as an easy side dish to one of your meals. Cabbage, apple, and carrots give this salad a satisfying crunch while cilantro adds a unique flavor.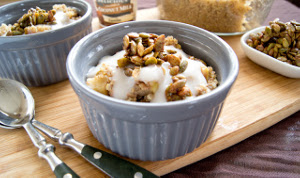 The best flavors come out with the right amount of salty with the right amount of sweet. Try a quick solution to the salty/sweet search in a warm gluten free breakfast idea. The Apple Cinnamon Breakfast Bake will certainly curb that craving!
Instead of indulging in a crust-laden pie, make this Apple Cranberry Crumble recipe from Anne Colagioia. In this fruit crumble recipe, apple and cranberries are the real star. Use this fruit dessert recipe to show you how to make apple crumble that just about everyone can enjoy.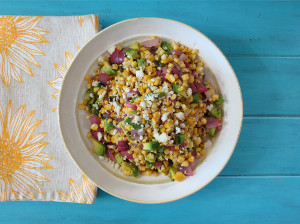 Cowboy Corn Salad is the perfect side dish for an array of different dishes. Spice up chicken or serve with tacos, and you will have a cowboy feast that will delight and surprise all your friends.
What's your favorite season for food?
Latest posts by FaveGlutenFreeRecipes
(see all)