Don't have the time or skill to know how to hard boil eggs? Don't worry about it! This Zesty Guac Deviled Eggs recipe is easy, healthy, low-calorie and packed with goodness!
All you need is 6 ingredients and a muffin tin. That's right, this Healthy T recipe calls for hard-boiled eggs in the oven – not messy at all!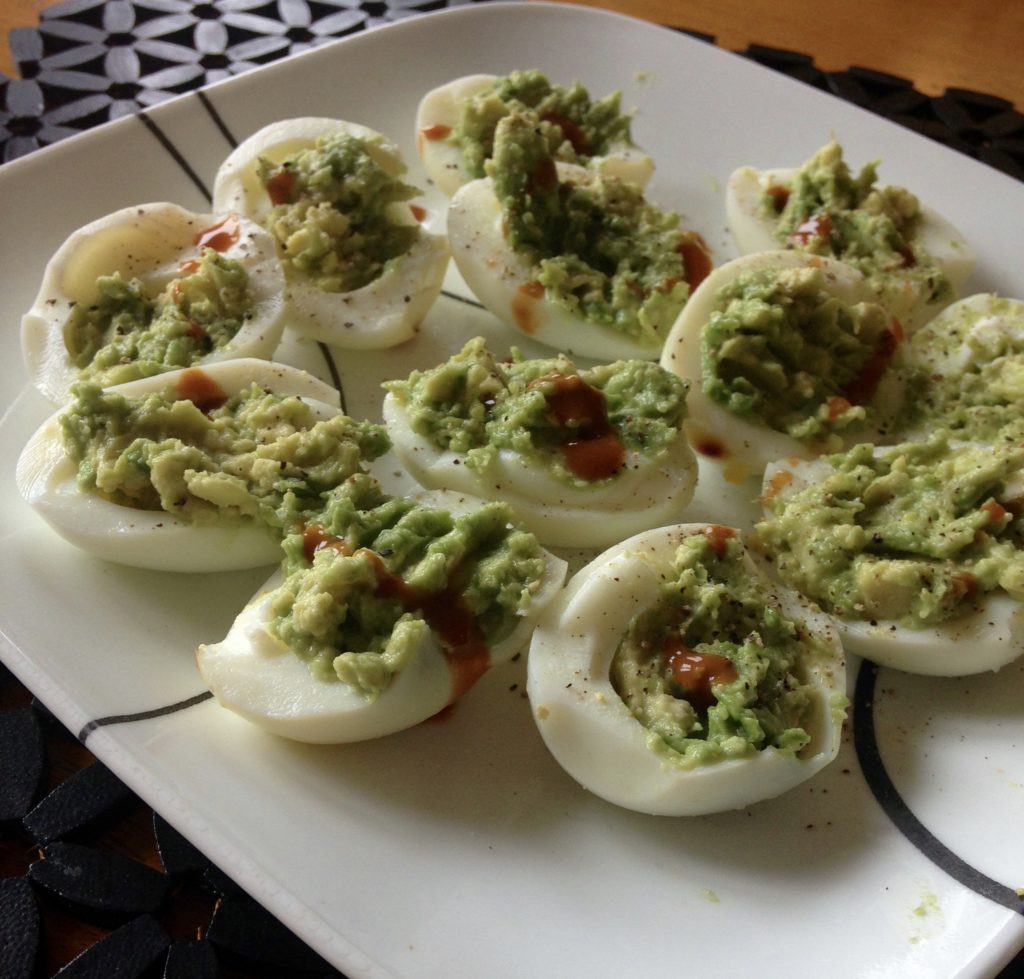 Disclaimer: If you're using an older muffin tin, be sure to clean it well before cooking your eggs in it, or else the grease will stain the eggs.
Hard-boiling eggs in a muffin tin is SO much easier than the stove. The eggs cook all by themselves to a perfect color and won't break. Be sure to have a big bowl of ice water nearby to cool the eggs when they're done cooking.
The guacamole made with this Healthy T is not spicy at all. It's simple and fresh! If you don't want your Guac-deviled Eggs to be spicy, just skip the hot sauce at the end of the recipe.
Zesty Guac Deviled Eggs Recipe: How to Boil Eggs in a Muffin Tin
What you need:
12 eggs
2 avocados, pitted
juice of 1 lime
1 tsp. onion powder
1 clove garlic
dash of salt & pepper
hot sauce (optional)
Instructions:
Preheat oven to 350° F.
Place 1 egg in each of 12 muffin cups. Bake for 30 minutes.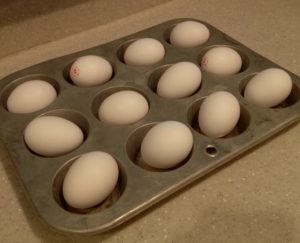 Drop your hard-boiled eggs in a large bowl of ice water. Cool 10 minutes.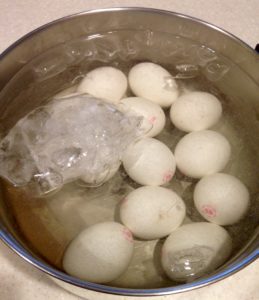 Peel each egg, slice length-wise and remove all yolks.
In a small bowl, mash your avocados, lime juice, onion powder and garlic to make your guacamole filling.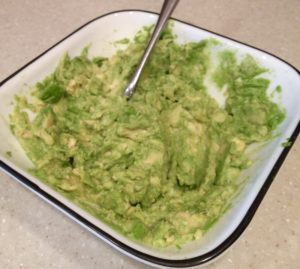 Fill each half egg with a spoonful of your guacamole filling. Top with a dash of salt and pepper.
(Optional) Drizzle hot sauce over Guac-deviled Eggs for a spicy flare.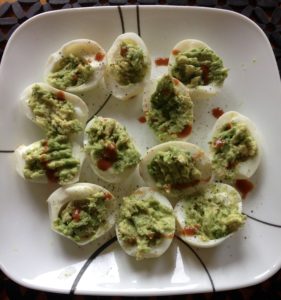 Egg whites are a fantastic source of lean protein, and avocados are a wonder food – loaded with fiber, the GOOD kind of fat and vitamins that are great for your skin and hair.
If you feel like taking a walk on the wild side, you could even make an egg salad with the mashed hard-boiled eggs and avocado, keeping a few yolks.
Enjoy!
Latest posts by Tarah Thorne
(see all)