For those who are living with diabetes, it's sometimes difficult to find food that fits the diabetic lifestyle but that also tastes great. Many times, diabetics are forced to pass on some of their favorite foods, namely desserts. However, times are changing and so are a lot of dessert recipes. It's getting much easier to find delicious sweet treats that fit right into your restrictive diet.
EverydayDiabeticRecipes.com has a wide variety of easy-to-make diabetic dessert recipes that look so good you won't believe you're allowed to eat them. There are categories for practically every dessert imaginable, including cakes, cupcakes, and cookies. Now, desserts you thought you'd never be able to enjoy or indulge in have gotten the diabetic dessert recipe treatment. We thought we'd share with you some of our favorite diabetic dessert recipes that have been added to the site so far.
Warning: These eight desserts will make your mouth water.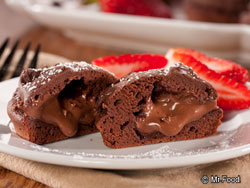 Each chocolate cupcake has a gooey peanut butter and chocolate center that will surely tantalize your taste buds. You'll love how the lava perfectly complements the already-moist cake. (pictured right)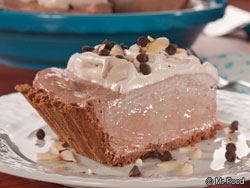 A fudgy pudding pie filling sits atop a crumbly chocolate cookie crust and is covered with a chocolatey whipped topping and chocolate chips. There are so many different kinds of chocolate in this recipe that it's hard to keep count. (pictured left)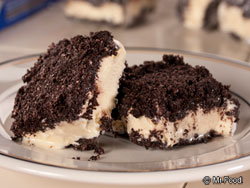 With only three simple ingredients, this is one of the easiest diabetic dessert recipes that you'll ever come across. The chocolate cookie base and topping is perfectly crumbly without completely falling apart in your hands. (pictured right)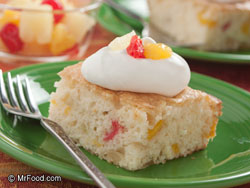 This cake takes one of the best flavors of summer and puts it into an easy-to-make cake. Chopped peaches and maraschino are sprinkled throughout the light-and-airy cake. You'll especially love how much flavor depth the rum extract adds. (pictured left)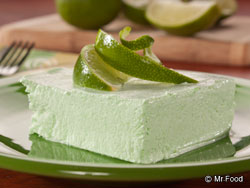 Keep cool this summer with these three-ingredient dessert squares. Their refreshing lime taste is perfect for sitting by the pool or enjoying a warm summer night with friends or family. (pictured right)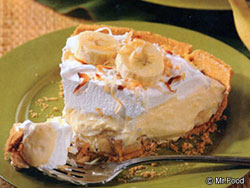 This pie will surely please everyone, even those who don't have a restrictive diet. Even though it may be a diabetic dessert recipe, it has all of the flavors you love about banana cream pies without any of the post-indulgence guilt! (pictured left)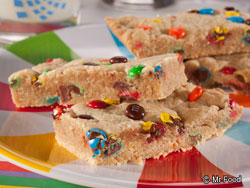 These cute peanut butter bars will satisfy even the sweetest of sweet tooths. Mini candy-coated chocolate pieces add a splash of color and chocolate flavor. The bars only need about 15 minutes to bake, so you can pop them into your oven and then into your mouth in no time. (pictured right)


Are you yearning for more diabetic dessert recipes? Check out a few of these bloggers' creations:
Flourless Chocolate Orange Cake from Diabetic Good Cooking
Bourbon Chocolate Truffles from I Breathe I'm Hungry
Watermelon Frozen Yogurt Popsicles from Family Fresh Cooking
Which do you think will be your favorite diabetic dessert recipe?
Latest posts by MrFoodTestKitchen
(see all)