Can you believe Downton Abbey's days are numbered? Sure, their decadent way of life was winding down as soon as the series started, but it's hard to believe we're almost to the end of this amazing story of the Grantham family. In celebration of this momentous series finale, we planned a Downton Abbey Inspired Tea Party complete with decorations and easy dessert recipes.
Everything about the six seasons of this show has been great – from the historical tidbits, to the costumes, to the epic setting of that grand old castle. I don't know what to do with myself now that I won't be able to yell at the television any time old Bates makes things harder for himself! I will dearly miss Dowager Countess of Grantham's superb one-liners, too. And of course, Lady Mary's epic love triangles will no longer keep me wondering.
Downton Abbey almost makes you wish you lived in another time (minus all the war, disease and gender-based strife), so we thought it would be fun to throw an elegant tea party, English-style. We'll show you how to throw a tea party with Downton Abbey flair. Over at our sister blog, Seams & Scissors, you'll find full tutorials for some DIY party decorations. Our editor Dana created an easy table runner, a beautiful DIY centerpiece, and she'll show you how to add lace trim to napkins.
Here at RecipeChatter, we have two easy dessert recipes you'll adore. First, the easiest appetizer ever: English Berry Tarts. These little beauties take just minutes to assemble and look divinely tea party-ish. Then, you can't go wrong with an Old-Fashioned Angel Food Cake, arguably the most classic easy dessert recipe out there. Serve them up at your Downton Abbey finale party!
Good news though, Downton fans — the show's producer said we might be getting a Downton Abbey movie! So hold on to these recipes – you just might need them again. 🙂
Downton Abbey Inspired Tea Party Recipes
English Berry Tarts Appetizer Recipe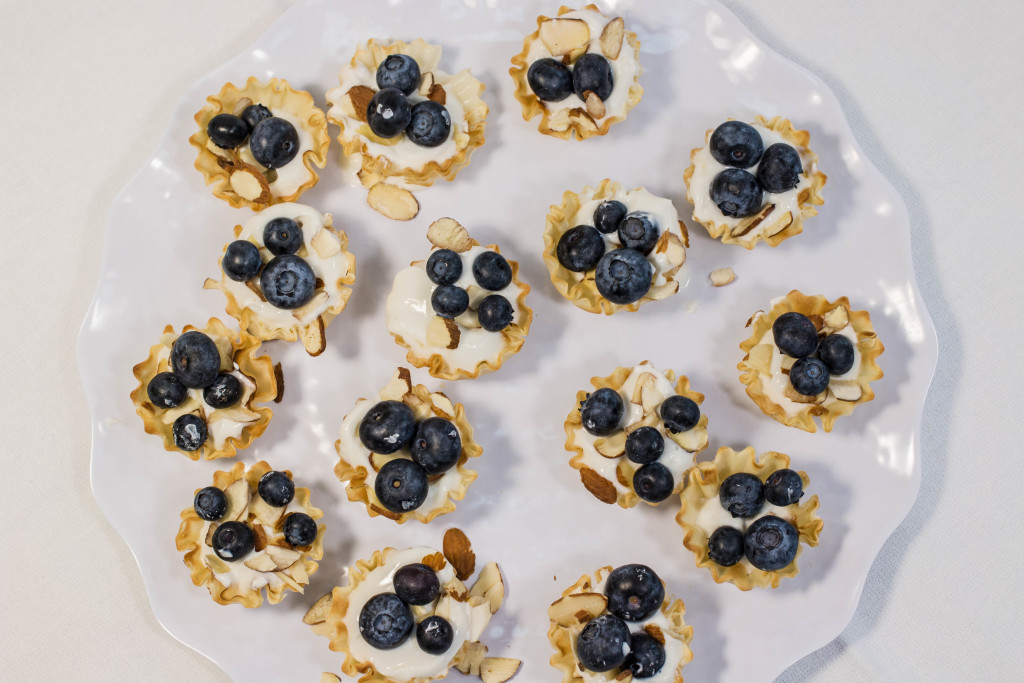 These English Berry Tarts are inspired by afternoon teas on the popular television show, Downton Abbey. You can make this easy appetizer in under 10 minutes, so you'll be dining like the ladies of Downton in no time! Make this simple snack for a Downton Abbey themed party or any time you want to feel upper class.
Ingredients:
Frozen mini phyllo tart shells
8 oz Plain (or Vanilla) non-fat greek yogurt
3 tsp Brown sugar
½ orange, squeezed
Fresh blueberries
Thin sliced almonds
Instructions:
Note: Prepare shortly before serving to ensure tarts are crisp and fresh.
Mix yogurt and brown sugar in a bowl. Squeeze half an orange in for zest.
Fill tarts with yogurt mixture.
Sprinkle tarts with sliced almonds.
Top with blueberries.
Old-Fashioned Angel Food Cake Recipe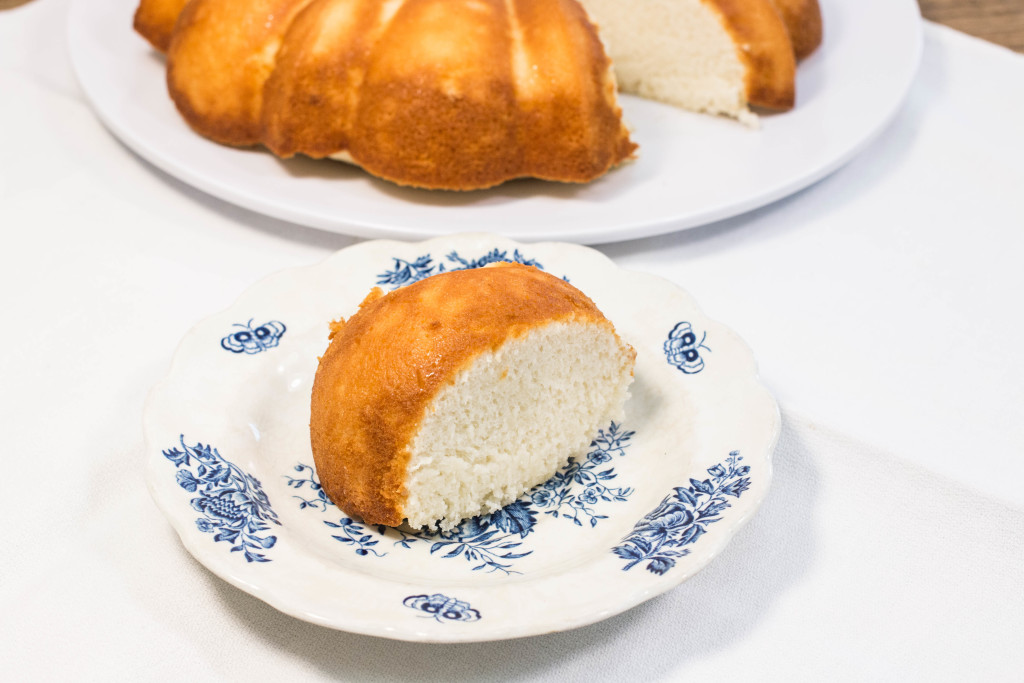 Did you know Angel Food cake has been served for over 100 years? Your favorite characters on the popular television show Downton Abbey probably would have enjoyed this iconic dessert recipe. Our Old-Fashioned Angel Food Cake recipe is as quick and easy as it gets.
Ingredients:
1 1/3 cups non-self-rising sifted cake flour
2 cups of superfine sugar
1 ½ cups egg whites
¾ tsp kosher salt
1 ½ tsp cream of tartar
1 tsp vanilla extract
1 lemon, squeezed
Instructions:
Whisk egg whites, cream of tartar and salt in mixer on high for 1 min.
Turn mixer to medium. Add 1 ½ cups superfine sugar.
When sugar is fully mixed in, add vanilla. Squeeze lemon into mixture.
Mix flour and ½ cup superfine sugar in a separate bowl.
Remove bowl from mixer. Add flour mixture to mixer bowl and stir in with a spatula.
Spray bundt cake pan or 10-inch tube pan with cooking spray. Pour cake mixture into pan.
Bake 35 minutes at 350 degrees.
Allow cake to cool completely before removing from pan.
Bonus Recipes
Here are some more easy recipes that would fit the theme!
Who's your favorite character on Downton Abbey?
Latest posts by RecipeChatter
(see all)