Real talk: I am not one of those people who gets really fancy about grilling. I like to keep it basic and fun, without getting too serious about it. Recently, I was having a conversation about grilling at a party and this guy kept insisting there was a proper way to grill – using wood rather than coal – and outlining this complicated process. Listen, grill guy – I just want to have fun and eat some delicious BBQ without all the science.
Maybe that guy's secret process results in the most heavenly BBQ known to the world but I think another secret to delicious BBQ (besides your grill technique) is having Homemade BBQ Sauce and homemade dressings. Dressings and sauces are the first punch of flavor, and even though some people might say all the flavor should come from the meat, I personally love a good BBQ sauce. If dressings and sauces are done right, they will complement your steak or hamburger's flavor without overwhelming it.
The great thing about copycat sauces is that they're usually better than the original, with fresh ingredients and less preservatives. When you make one of these homemade sauce recipes a couple times, you'll find ways to make it your own. Maybe someday you'll be bottling it with your name on it!
Check out our dressing and sauce recipes from AllFreeCopycatRecipes.com and amp up your BBQ.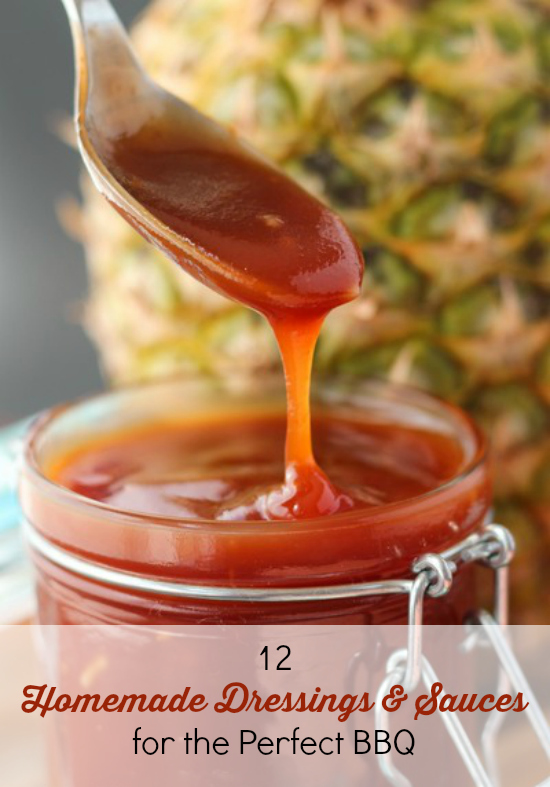 12 Dressings and Sauces for the Perfect BBQ
If you love making your own homemade dressings and sauces, check out our free eCookbook: How to Make Salad Dressing and Copycat Sauces: 12 Homemade Dressing and Sauce Recipes
Are you trying anything new at your next BBQ?
Latest posts by AllFreeCopycatRecipes
(see all)