This guest post comes to us from Bridget Sandorford, a freelance food and culinary writer. Most recently she has been researching the topic of PhDs in culinary arts and she is also working on her first cookbook.
After Christmas, Easter offers us one of the best opportunities to enjoy a delicious feast with our families — sustaining us over the long months until Thanksgiving. From the roast ham to the mountains of sides to the array of delicious desserts, there seems to be enough on most Easter tables to keep us fed until Thanksgiving. That's not to mention all the eggs that were boiled and colored for egg hunts in the yard!
There's no way that all that food will get eaten in one sitting. So what do you do with all those Easter leftovers? Here are a few ideas:
Deviled Egg Recipes
Those eggs were fun to find in the tall grass and the shrubs, but now that the hunt is over, what do you do with so many boiled eggs? The most obvious answer is to create some delicious deviled eggs that you can enjoy as snacks or appetizers. Check out RecipeLion's different versions of deviled eggs, including 10 recipe variations to keep things interesting!
Sandwich Recipes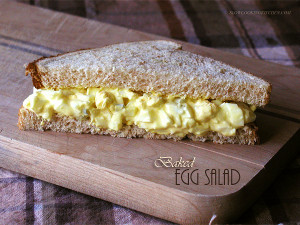 Maybe you're sick of devilled eggs, or maybe you're still not sure what to do with all that ham. You can make delicious sandwiches all week long. Choose from egg-salad sandwiches or more hearty sandwiches with sliced ham and cheese. Experiment with the breads you use and the garnish to create new tastes and a twist on classics.
Soup Recipes
A nice bowl of soup is delicious and filling after a long day at work. You can often throw all the ingredients into a slow cooker in the morning and find that dinner is ready to go when you get home from work. Even without using a slow cooker, making soups is very easy and fast. Try out RecipeLion's recipe for Ham, Potato and Cabbage Soup, or this slow cooker recipe for Penny-Wise Potato and Ham Soup, or simply explore some other delicious options that use up the ham and leftover veggies you may have.
Casserole Recipes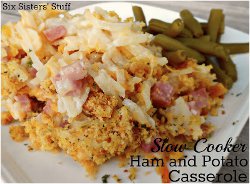 Leftover ham, bread and veggies are the perfect items to make delicious casseroles. Try out this Fully Loaded Ham Casserole or this Slow Cooker Potato and Ham Casserole. The best part about a casserole is that it makes for great leftovers and can be easily re-heated throughout the week.
Still not sure what to do with all those Easter leftovers? Check out this list of 15 ways to use leftover ham or explore the other recipes on RecipeLion.com.
How do you use your Easter leftovers? Share your tips and best recipes in the comments below!
Latest posts by RecipeLion
(see all)