Is there a sweeter, creamier, more satisfying dessert out there that's better than cheesecake? I highly doubt it. A dessert everyone can get behind, cheesecake is one of the most versatile treats out there. It can be paired with fruit, with chocolate, with nuts – there is nothing that doesn't taste good when paired with cheesecake. All that sweet, creamy goodness, surrounded by a crumbling crust…it's hard not to get excited about this magnificent dessert.
In case you weren't already aware, today, July 30th, is National Cheesecake Day. Could there be a more perfect way to celebrate our love of this amazing dessert? I don't think so. And, in order to make sure everyone enjoys this magical day, we've gathered up some of our best and most beautiful cheesecake recipes for you. Take a look, see which one tickles your fancy, and have it tonight after dinner. Or for dinner. Hey, it's National Cheesecake Day, it would be wrong to not have dessert for dinner.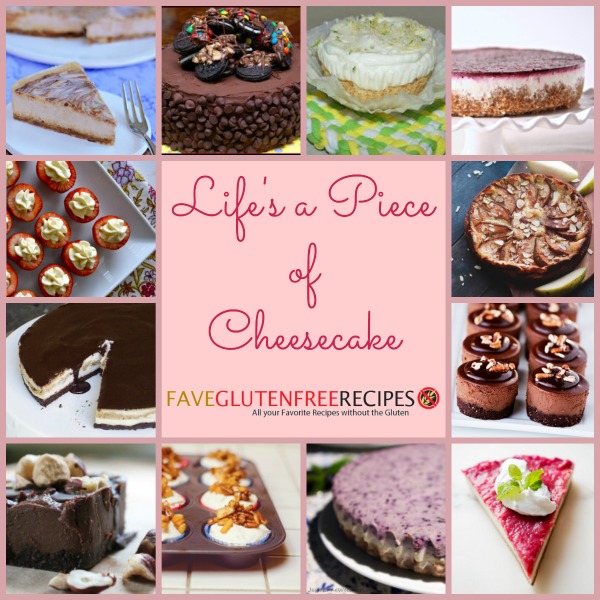 Magnificent Cheesecake Recipes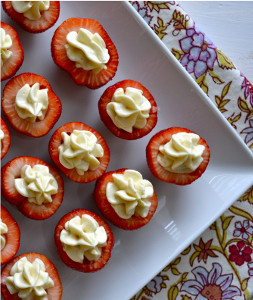 First, let's take a look at this perfect and easy cheesecake recipe. You probably have all the ingredients already in your kitchen! Fancy Cheesecake Stuffed Strawberries are a simple and elegant treat that are perfect for any occasion. Go ahead, indulge yourself!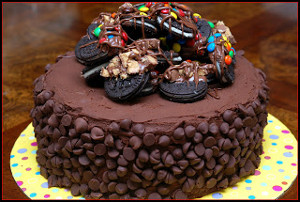 Next, let's look at one of my favorite dessert ingredients: chocolate. This Death by Chocolate Cheesecake is simply divine! A triple layer cake topped with caramels and chocolate dipped Oreos…oh man. If you're eating gluten free, make sure to use gluten free Oreos for the cake topping. And please, enjoy this cake. For it is a magical, wonderful, heavenly cake, and it should be enjoyed to the fullest!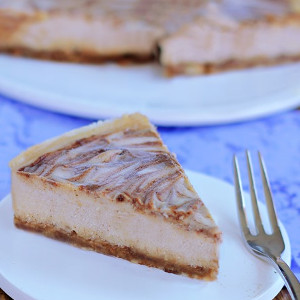 And last, let's take a closer look at this little beauty. The No Bake Cinnamon Swirl Cheesecake is a mouthwatering masterpiece. And yes, you heard that right, it is a no bake cake! Which means no dealing with the oven, no heating up your kitchen – just the sweet goodness of cheesecake without any of the hassle. Just look at that picture! Can someone get me a fork please?
But don't worry, there's more! Explore the rest of these marvelous cheesecake recipes and discover which one is your dessert soul-mate. And be sure to check out the bottom of the list, where we've featured our favorite cheesecake recipes from other talented bloggers!
No Bake Greek Yogurt and Berry Cheesecake
Strawberry Chocolate Cheesecake
Almost Raw Chocolate Hazelnut Cheesecake
Make-Ahead Raw Blueberry Cheesecake
Cheesecake Recipes We Can't Get Enough Of!
Deep Dish Peanut Butter Cheesecake Brownies by Kari from GI 365
Vegan Blueberry Lime Cheesecake by Vanessa from Vegan Family Recipes
What's Your Favorite Type of Cheesecake?
Latest posts by FaveGlutenFreeRecipes
(see all)