Happy National Cheesecake Day! We started the celebration early with a trip to the Eli's Cheesecake Co. cafe for their social media breakfast in Chicago. We got to try their Cinnamon Roll Streusel Cheesecake and challenged other bloggers and social media experts to a cheesecake decorating contest. While we were eating and decorating delicious cheesecake, we also learned a lot about the company!
Did you know:
Eli's uses Madagascar Bourbon Vanilla, which is one of the finest vanilla extracts in the world.
Their apple cheesecakes and cakes are made with Michigan apples that are never processed or frozen. They pride themselves on an apple filling that's not too "goopey," so you get more apples and less filler!
What sets Eli's apart from other cheesecakes is their cookie crust – unlike New York style thick, dense crust. Bakers work at night making cookie crusts in all sizes, so they can be made into cakes the next day!
It took all I had not to drool at the beautiful cheesecakes on display at the bakery (shown above). What was really exciting was getting to tour the kitchen, where we got a sneak peek of how the cheesecakes are made. While watching the Eli's workers bake away in their kitchen, I was inspired to look up homemade easy cheesecake recipes. Here are a few delicious recipes for homemade cheesecake, so you can celebrate the holiday at home!
6 Easy Cheesecake Recipes for National Cheesecake Day
"Almost Eli's" Original Cheesecake – The one that started it all, straight from Eli's kitchen. This is the simplified version of Chicago's favorite cheesecake.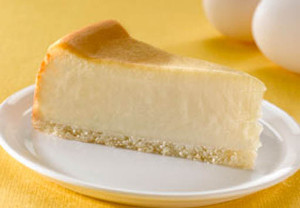 The Perfect Cheesecake – Unlike other easy cheesecake recipes, this one has super helpful tips on how to make the perfect cake. It will be just the right consistency – thick and creamy!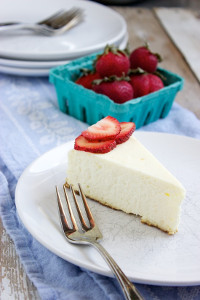 Caramel Apple Crumble Bars – Cheesecake got a major makeover with this recipe. Crust, cheese cake filling, caramel streusel topping. OMG!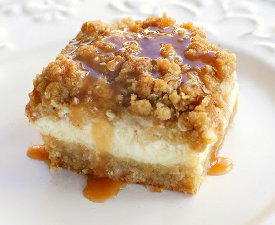 No-Bake Cheesecake with Quick Blueberry Sauce – No oven required! No-bake easy cheesecake recipes are great for summer so you don't heat up your kitchen.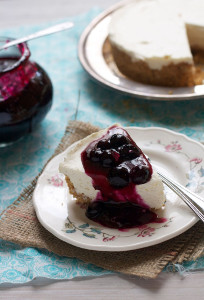 Best New York Cheesecake – If you prefer New York to Chicago-style, this is one of the best easy cheesecake recipes! Just like the infamous slices, but in the comfort of your kitchen.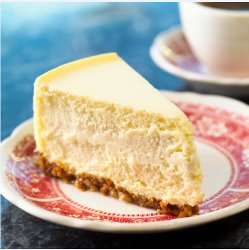 Mini Cookies and Cream Cheesecakes – This one has a chocolate crust and bits of cookie throughout. Serve these at a party – everyone will love how cute they are.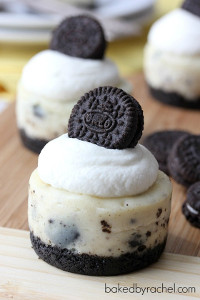 What's your favorite kind of cheesecake? Tell us in the comments below!
Latest posts by RecipeLion
(see all)