Potatoes have always been my weakness. I love fries, baked potatoes, red potatoes when they're baked with garlic, and mashed potatoes (and any other delicious form potatoes come in).
I'm not sure what makes potatoes so delicious, but that quality is what makes this Loaded Potato Soup Recipe so amazing. When it gets colder outside, you're going to want to make a big batch of this cheesy, potato-y goodness.
Easy Cheesy Loaded Potato Soup
Serves: 4-6
Prep time: 10 minutes
Cook time: 20 minutes
Ingredients
2 tablespoons all-purpose flour
2 cups chicken broth
4 strips bacon, roughly chopped
2 celery stalks, chopped
1 large shallot, chopped
2 garlic cloves, minced
Salt and freshly ground black pepper
2 cups half-and-half (or half and half substitute)
1 (20-ounce) bag frozen Southern-style hash browns
2 cups shredded sharp cheddar cheese
2 tablespoons chopped scallions
Sour cream
Instructions:
In a small bowl, whisk the flour with 1/4 cup broth. Set aside.
Cook the bacon in a large soup pot over medium heat until crisp.
Remove the bacon to a paper towel-lined plate and set aside. Drain all but 2 tablespoons of bacon fat from the pot.
Add the celery, shallot, and garlic to the pot and saute until soft. Season with salt and pepper.
Add the remaining 1 3/4 cup broth, half-and-half, and hash browns. Bring to a boil, stirring occasionally. Slowly drizzle in the flour/broth mixture while stirring. Reduce the heat to low and simmer until thickened and the potatoes are tender, 10 to 15 minutes.
Remove from the heat and stir in the cheese a handful at a time, make sure one handful is combined before adding another. Stir in the bacon and scallions. Serve.
Loved this potato soup recipe? You'll find this recipe and so many more in this scrumptious release from the editors of RecipeLion: Everyday Dinner Ideas! You can order it now from Barnes & Noble or Amazon today!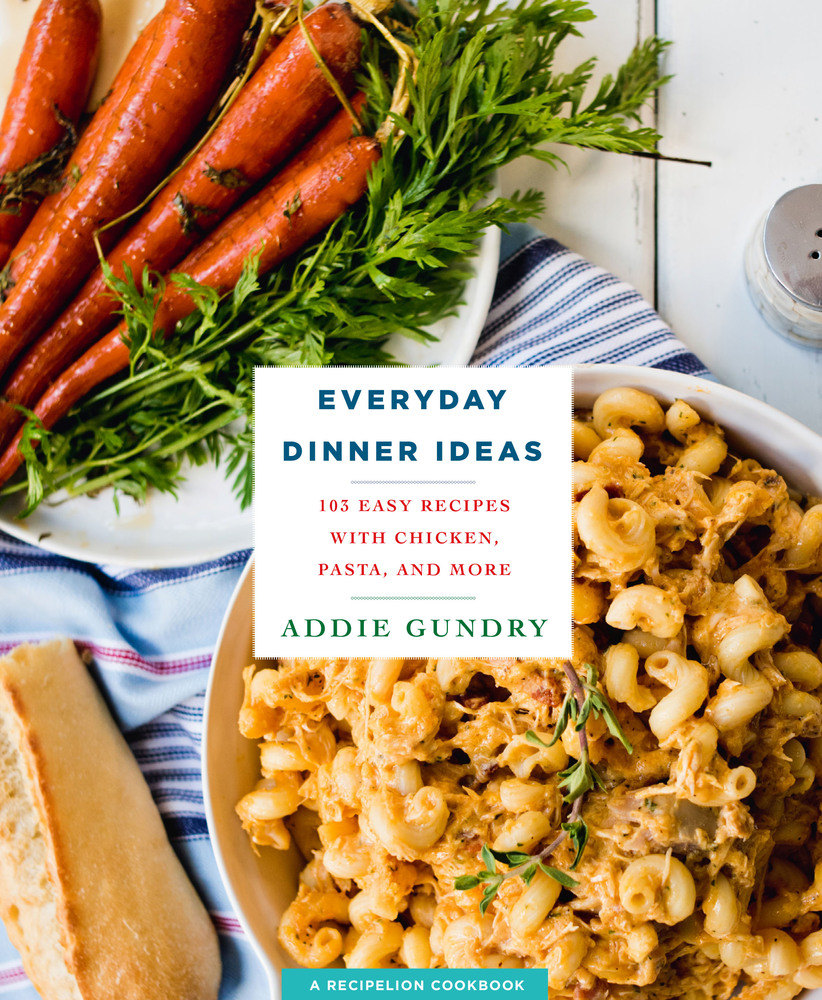 Latest posts by RecipeLion
(see all)