With royalty comes good taste, and we tend to obsess over anything the royals enjoy. That's why we became interested in finding out the favorite foods of the most famous (real) princess of all. We'd love to provide you easy dessert recipes that will make you feel like royalty.
Though Diana, princess of Wales was taken too soon, her legacy lives on. She's still admired for her class, grace, and humanitarianism.
Not long ago, Princess Diana's personal chef gave an interview about her favorite foods. Apparently, she loved bread pudding. See? We knew she had good taste. Bread pudding is an extremely underrrated dessert! So gooey and comforting. I'm sure it was relaxing to sit down to warm bread pudding after a long day of public appearances as a royal. In her first year of princesshood, Diana had nearly 200 public appearances. Crazy, right?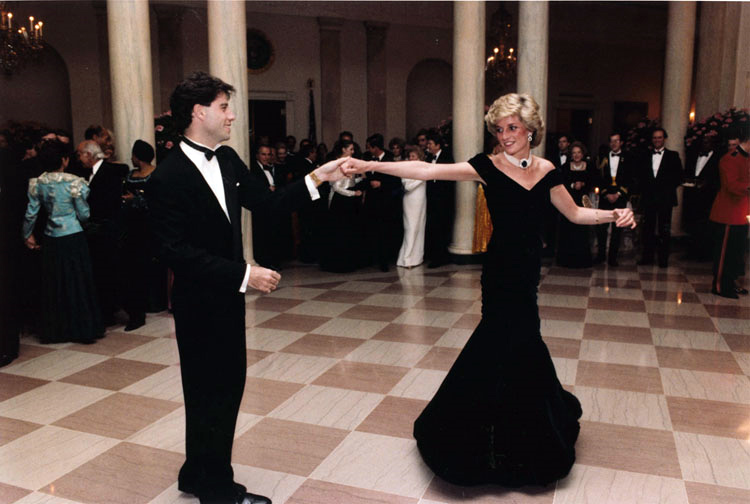 Diana dancing with John Travolta in the White House, 1985. (public domain image)
If you're obsessed with royal treatment, you should definitely browse our 26 Recipes for Your Own Royal Dinner, too. Anyone can dine like royalty with an elegant full-course dinner, made at home!
Here's our collection of easy dessert recipes worthy of royalty.

20+ Easy Dessert Recipes Princess Diana Would Love
What's your favorite royal dessert?
Latest posts by TheBestDessertRecipes
(see all)