Macaroni and cheese, or mac 'n cheese as it's affectionately known, may be the ultimate comfort food.  It's nothing but cheesy goodness and creamy noodles.  It's the perfect meal for any mood.  Most people are most familiar with mac and cheese from a box, which is a real shame.  It's a deceptively easy meal to make, and you don't have to be a pro to make a fantastic homemade mac and cheese.
These easy homemade mac and cheese recipes are sure to change your attitude towards the stuff from the box.  After taking a bite of one of these indulgent creations, you'll be addicted to making your own macaroni.  Many of these easy mac and cheese recipes mix in extra ingredients, like veggies, for extra flavor.  These sly additions also make the mac and cheese into a healthier meal that won't leave you feeling guilty.
Cauliflower Broccoli Cheese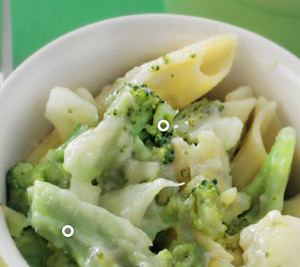 You don't have to limit your macaroni and cheese to noodles only.  With the addition of broccoli and cauliflower, this homemade mac and cheese recipe gets a bit of color and added texture that will make this Cauliflower Broccoli Cheese a go-to dish for the winter months.
Lobster Mac 'n Cheese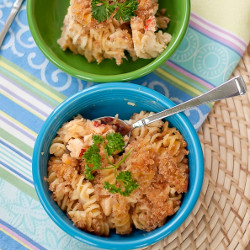 Try something truly indulgent like this Lobster Mac 'n Cheese, created by Linda from A Muse in My Kitchen.  This rich meal will impress even the most picky of eaters, and is a wonderful dish to serve up when you want to impress.
Baked Buffalo Mac and Cheese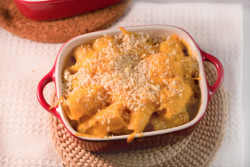 This recipe for Baked Buffalo Mac and Cheese is perfect for the spicy-food lover.  Rebekah from PDX Food Love cooked up this tasty mac and cheese with a twist.
Spaghetti Squash Mac 'n Cheese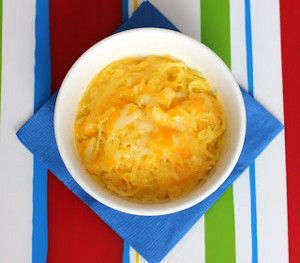 Think outside of the box and skip the pasta completely.  This Spaghetti Squash Mac 'n Cheese is all about veggies and cheese, so what's not to like?  A spaghetti squash roasted to perfection serves as the base for this delicious and healthy take on the classic dish.
Butternut Squash Macaroni and Cheese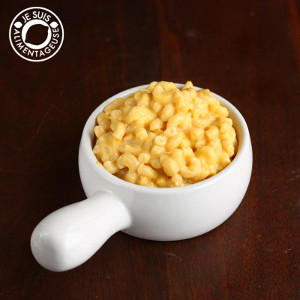 Experience a new level of creamy delight with this recipe for Butternut Squash Macaroni and Cheese, dreamed up by Lisa from Je Suis Alimentageuse.   You'll love the extra flavor and texture that the butternut squash gives to the macaroni.
What's your favorite thing to put in macaroni?
Latest posts by FaveGlutenFreeRecipes
(see all)