I don't need to tell you that we live in a busy world that's getting increasingly busier. You already know that and feel it in your everyday life. "Convenience" is the word we all live by, always looking for the products and latest gadgets that will make our lives faster, smoother, easier. There are simply too many things to do and not enough hours in the day to get them done. And that certainly applies to cooking, especially if you live in a household where everyone is gone all day and no one has time to cook dinner for hours on end. That's where recipes like these great 30-minute or less meals come in. They've certainly saved the day for me and my family on more than one occasion!
But let's face it: sometimes even half an hour is too much of a time commitment to spend in the kitchen on our busiest days. I've been there and I'm sure you have too. On the laziest of days, all you really want to do is pop something in the microwave and eat your dinner in your pajamas, right? That's more than okay. In fact, there are recipes for just that occasion. The 9 magical recipes below can all be made right in your microwave and are perfect for those ultra-lazy days when you don't have the time or energy to cook up an elaborate meal. So put on those PJs and enjoy these microwavable meals!
9 Magical Made-In-The-Microwave Recipes: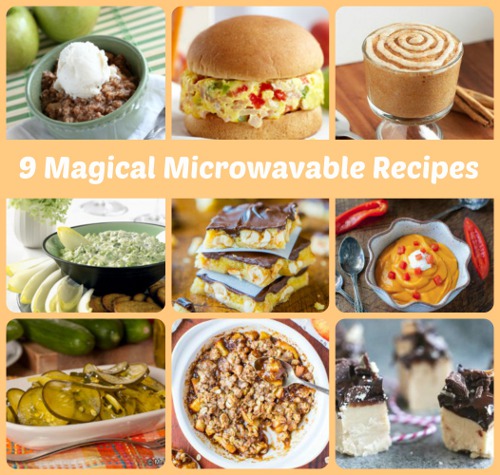 What's your favorite made-in-the-microwave recipe?
Latest posts by RecipeLion
(see all)