If you are reading this post then chances are high that you are Paleo. If you thinking to yourself, why yes, I am Paleo, then I just want to let you know how impressed and jealous I am of your self-control. As an avid junk food eater, the Paleo life is not the life for me. Though I'd love to have  body like you all do. Junk food or bikini body, junk food or bikini body…? Anyway, I have several friends who are Paleo and I know how hard it can be to find delicious and easy Paleo recipes. I figured that since I am unable to join you on this Paleo journey due to my deep love for trans fats, I would make your hunt for Paleo recipes easier by putting the best of 'em in one place. This collection of Paleo recipes has everything from our most popular Paleo casserole recipes to some amazing Paleo desserts. There's a chocolate cake on here that is almost making me rethink trying this whole Paleo thing. Almost.
Paleo Casserole Recipes
These 20 Paleo casserole recipes are the most popular Paleo recipes on RecipeChatter because the are extremely easy to make and super satisfying. No matter if you are just beginning your Paleo journey or have been Paleo for years, these Paleo Casserole recipes are must-makes.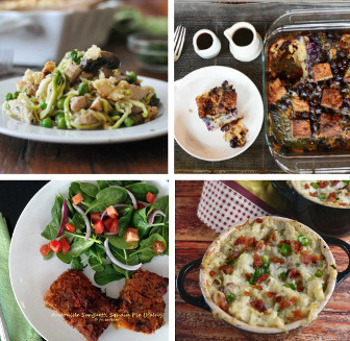 More Easy Paleo Recipes
Who knew that you could eat Paleo and have your cake too? Seriously, do you see this Paleo chocolate cake?? These simple Paleo recipes take your favorite foods like pie, chicken strips, and donuts and replace the non-Paleo ingredients with Paleo-friendly ingredients.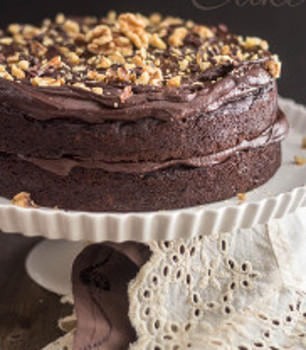 5-Ingredient Sinless Paleo Fudge
3-Ingredient Pumpkin Caramels
Grain Free Grasshopper Pie
Baked Chicken Strips
Wholesome Banana Walnut Muffins
Secretly Healthy Chocolate Cake (shown left)
Skinny Chicken Fingers
Pumpkin Apple Butter Biscuits
Slow Cooker Pork Pot Roast
Move Over Shepherd's Pie
Paleo Sugar Cookie Donuts
Paleo Cauliflower Rice
Mini Carrot Muffin Bites
Want even more healthy recipes? Check out these 13 Healthy Smoothie Recipes!
What is your favorite thing about the Paleo diet?
Latest posts by RecipeLion
(see all)