When you go on the paleo diet, it takes a bit of a commitment to stick to it. You have to maintain that diet for every meal, including lunch. If you work in an office, then you'll likely have to bring in your own lunch because you won't be able to eat the food in the kitchen or easily eat out. To make your life a little easier on your paleo diet, we've collected some of our favorite paleo recipes for lunch. All of these easy paleo lunches will be simple for you to make and bring with you to work every day.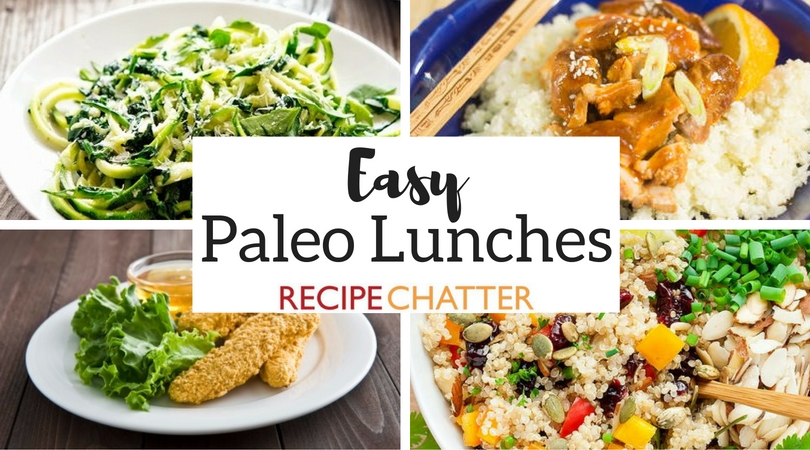 People in your office or school will see your delicious lunches and think that maybe they should try the paleo diet too so they can try some of your recipes! You might even start a movement with your coworkers and all of you can keep each other accountable on your diet. It can be difficult to stay healthy when you're surrounded by people not as disciplined as you are, but if you get some friends to join you, then you will all have an easier time of it.
---
If you or your friends aren't sure if something is paleo diet-friendly, check out our article: Hey, Is This Paleo?
---
Easy Paleo Lunches
People always say that breakfast is the most important meal of the day, but I'm going to make the argument that lunch is actually more important. If you don't have a good lunch, then you can't make it through the afternoon. You'll be irritable or sleepy and the day will just feel longer than normal. But if you make one of these delicious paleo meals for lunch, then your day will be super awesome. You'll power through while your coworkers are in the middle of their afternoon slump.
---
Everyone focuses on what foods you can't eat on a paleo diet, but instead you should be focusing on the foods you can! Check out this beginner's guide to the paleo diet for more information.
---
Latest posts by FaveHealthyRecipes
(see all)