If you've taken to the internet this summer to research lighter meals, chances are you've come across paleo diet recipes. The paleo diet has grown in popularity over the past few years among those looking to lose weight and eat fewer processed foods. Whether you're already following the paleo diet plan, or are looking for lighter meals to slim down this summer, these easy paleo recipes are perfect for the season. To learn more about the paleo diet, check out this helpful guide by FaveGlutenFreeRecipes.com!
So go ahead and fire up the grill, get the fresh summer produce ready, and prepare to be amazed by these delicious dishes you'll want to make over and over again this summer.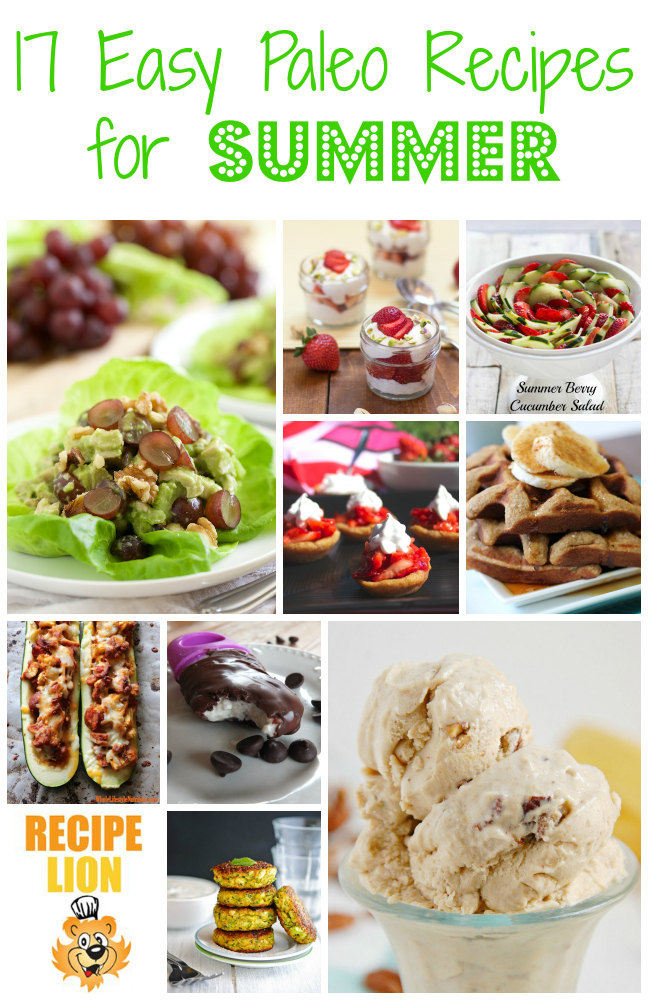 17 Easy Paleo Recipes for Summer
Paleo Breakfast Recipes
1. Make Many Mini Frittatas (shown) – Omit the cheese to make this paleo breakfast recipe that can be taken on-the-go!
2. Paleo Yogurt – Learn how to make dairy-free yogurt without a yogurt machine.
3. Elvis Smoothie – The combination of almond butter and bananas makes this smoothie taste like dessert for breakfast.
4. Summer Breakfast Meatloaf – Use up that summer produce on this unique breakfast meatloaf recipe.
5. Cinnamon Banana Waffles – The tropical flavor of banana is perfect for summer. It doesn't get much better than paleo waffles.
Easy Paleo Recipes for Lunch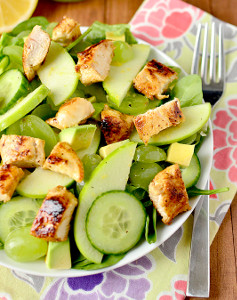 1. Green Juice Salad (shown) – This detoxifying salad makes an awesome and easy-to-make paleo recipe for lunch!
2. Strawberry Cucumber Salad – Can you believe this salad tastes just as good as it looks?
3. Healthy Chicken Salad – Avocado is used to make a creamy dressing, so you don't need mayonnaise!
4. Creamy Greek Zucchini Patties – This paleo recipe for lunch is rich and soft with a crispy outer coating.
Paleo Dinner Recipes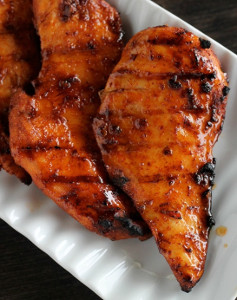 1. Spicy Honey Chipotle Chicken (shown) – Honey and pureed chipotle pepper add amazing flavor to this grilled chicken.
2. Zucchini Pizza Boats – Summer means a plethora of zucchini, and this amazing paleo dinner recipe is a great way to use it up.
3. Grilled "Everything" Chicken – Have the paleo version of a delicious everything bagel … in grilled chicken form!
4. Grilled Kofta Kabobs – It doesn't get much better than meat on a stick! These kabobs combine beef and lamb.
Paleo Dessert Recipes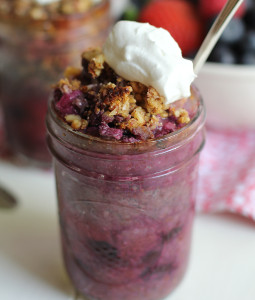 1. Crisp in a Cup (shown) – Fresh berries are always great during the summer … as are paleo dessert recipes in mason jars!
2. Paleo Ice Cream Bars – Cool off this summer with these amazing vanilla ice cream bars with a chocolate coating.
3. Paleo Strawberry Shortcake – This one takes a little extra time … but is SO worth it.
4. Caramelized Banana Pecan Paleo Ice Cream – Frozen bananas are used to make this paleo ice cream that's perfect for summer!
What food would you miss the most while following the paleo diet?
Latest posts by RecipeLion
(see all)