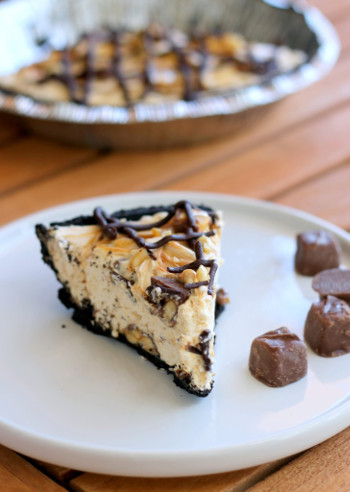 Whoever started saying "easy as pie" must have never made a pie. As every good cook knows, making pie isn't always easy, especially when you're making it from scratch. Pie can take patience, skill, and a sweet tooth (for taste testing!). For this reason, opting for a store-bought treat always seems so tempting during the hectic holidays. The good news is that there are plenty of easy pie recipes that don't take too much time or effort to make.
We all know what a difference homemade can make when it comes to taste. That's why we believe that everyone should have a good pie recipe up their sleeve to use at a moment's notice. AllFreeCasseroleRecipes has rounded up the best pie recipes that are also super easy. Many of these pies are what we like to call "halfway homemade." Whether they start with a prepared pie crust or they use canned pie filling, anything that you can do to make something delicious is fine in our book. We even have no-bake pies and pies in jars!
12 Easy Pie Recipes
We hope that one of these pie recipes becomes your go-to dessert to make part of your holiday tradition. Maybe you'll find one you like so much that it will be the pie you make for every special occasion. You'll be sure to impress everyone with your baking skills!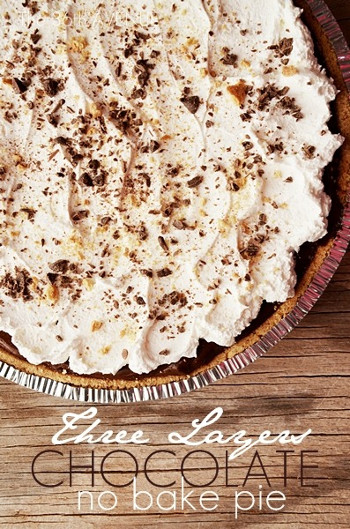 Apple Pan Pie
No-Bake Snickers Pie (shown, above)
Magic Crust Coconut Custard Pie
Amish-Style Oatmeal Walnut Pie
No-Bake Three Layers Chocolate Pie (shown, left)
BONUS: Mrs. Anderon's Baking Pie Set Giveaway!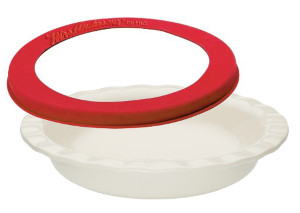 The secret to the perfect pie is using the right baking tools. Mrs. Anderson's Baking products are ideal for all of your holiday baking and will make your life a lot easier. From now until October 26th, we're giving away a pie set from Mrs. Anderson's Baking! It includes the Easy-as-Pie Plate and the Silicone Pie Crust Shield, both of which have been Test Kitchen-approved. Enter the giveaway for your chance to win!
What is your favorite pie flavor?
Latest posts by AllFreeCasseroleRecipes
(see all)